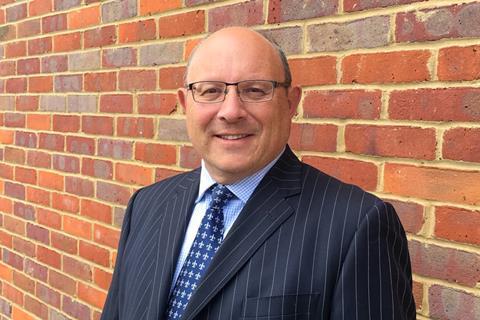 New Groceries Code Adjudicator Mark White has moved to tackle the long-standing "climate of fear" about delistings among suppliers, with new guidance on confidentiality to supermarket bosses.
It comes as White, who took over from Christine Tacon in November, today launched his first survey in a bid to get more companies to come forward with their concerns over supermarket behaviour.
Fear of retribution has been a long-standing issue for the GCA. Last year's survey showed 56% of suppliers said they would not or were unsure if they would come forward if there had been a suspected breach of GSCOP. Of those, almost half said it was because of fear of being delisted.
While GSCOP imposes rules of confidentiality on the Adjudicator, until now there have been no rules or written guidance to reassure suppliers about the confidentiality of the supermarkets' code compliance officers.
The new guidance, which has been agreed with all the major supermarkets, states: "Each of the CCOs has confirmed that as at the date of publication of this guidance he/she will treat any discussion held with a supplier in the strictest of confidence and that it will be for the supplier, and the supplier alone, to determine whether the CCO may disclose any details about the subject matter of their code-related discussion within their designated retailer."
"Suppliers have genuine concerns about retaliation," White told The Grocer. "Whilst all the CCOs said to me that they treat issues raised by suppliers in confidence, it is one thig saying it and another thing having it in writing.
"Suppliers will now have a written commitment from CCOs that information they pass on will be protected and that there will not be a reporting line into the buying teams."
Meanwhile, White also announced moves to reboot what is the eighth annual survey, saying he wanted suppliers tbe be more "frank".
He said: "This survey will be immensely valuable in helping me identify the issues the groceries sector is facing, as well as guiding my future work. What suppliers can tell me is particularly important as this is my first year as GCA and the sector is still working under the challenges of Covid and Brexit, so I am asking them to be as frank as possible. Their answers can help their businesses.
"I have decided to include two innovations this year. First, I would like to hear from suppliers who think the retailers are doing a good job so I can highlight success and share good practice.
"Second, after the main survey has closed, I will be asking YouGov to carry out some detailed interviews with suppliers on particular issues arising from the findings. For example, in the last survey just over a third of respondents still reported code-related issues even though the results showed progress across many areas. I would like to understand more clearly why this is the case."
The survey closes on 21 February and the GCA will publish the results later in the spring/summer on its website, with the GCA annual conference again having had to be cancelled because of Covid-19.