Coffee giants vow to act on faecal bacteria in ice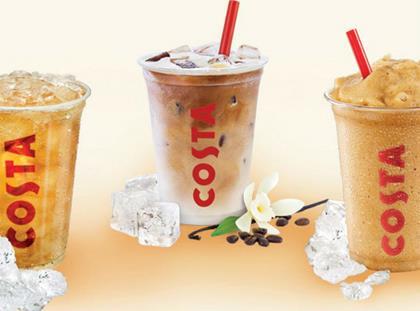 Three of the UK's biggest coffee chains have vowed to take action after a BBC investigation found their ice from contained bacteria from faeces.

Tonight's edition of Watchdog took samples of iced drinks from Costa Coffee, Starbucks and Caffè Nero and found they contained varying levels of the bacteria.

Seven out of 10 samples of ice at Costa were found to be contaminated with bacteria found in faeces. At Starbucks and Caffè Nero, three out of 10 samples tested at each contained the bacteria known as faecal coliforms.

All three coffee chains pledged to look into the findings.

Costa said it had updated its ice-handling guidelines and was in the process of introducing new ice equipment storage. "We were disappointed with the findings, especially as these stores are all rated 'very good' with the top hygiene rating of five," said a spokeswoman. "It is extremely important to us that all our stores operate to high standards of hygiene at all times and we take it very seriously when any store fails to meet these standards."

Starbucks said was now conducting its own investigation into the claims and added that it took hygiene "extremely seriously". "All employees nationwide have received updated training on our high standards of hygiene including ice handling," said a spokeswoman.

A Caffè Nero spokesman said a thorough investigation was underway and appropriate action would be taken.