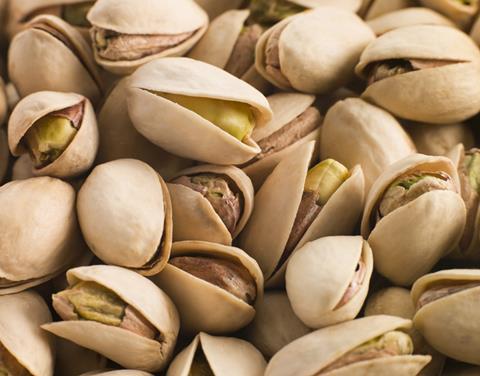 The world is celebrating a breakthrough nuclear deal between Iran, the US, the UK, Germany, France, Russia and China today. It marks the end of a 12-year dispute over Iran's nuclear programme and the start of the country's rehabilitation as a trade partner for the West after more than a decade of sanctions.
Iran is a major consumer market and a major producer of food products, so what is today's deal likely to mean for UK food and drink?
First of all, the new deal should create greater clarity and confidence for anyone looking to do business with Iran. The Food and Drink Federation says it expects additional customs checks to be lifted and access to export finance to be improved as a result of today's landmark agreement. "FDF has received a number of queries in recent months from manufacturers struggling with uncertainty as to whether they can export to Iran," a spokeswoman adds.
Oil, of course, is going to be a key focus – Iran is the world's seventh largest producer of oil, which means business will hope today's deal will bring with it lower crude prices and, therefore, lower production and logistics costs.
How soon lower prices will materialise is uncertain, however, warns Loraine Hudson of commodities analysts Mintec. "Crude oil production in Iran is forecast down nearly 20% compared with levels prior to the recent sanctions in 2011," she says. "Iran's ability to increase production and exports will depend on the condition of oilfields/rigs which were shut down and level of work needed to restart these infrastructures. However, Iran is estimated to have 30 million barrels of crude oil in storage which it could export after sanctions are lifted. An increase in exports will also essentially depend on whether Iran can find markets to export to when there is already an oversupply in the market."
As for food and drink specifically, the agreement struck today doesn't make much mention of it (unsurprisingly, the bits about nuclear proliferation rather hog the limelight), but the document does contain explicit references to Iranian-origin pistachios and caviar – an indication of where priorities are likely to lie in future.
Pistachios, in particular, are tipped by experts to be a big focus for Iran. The country is one of the world's largest producers of the nuts and will be keen to make the most of its new access to Western markets. Cheaper pistachios for UK suppliers – and increased use of pistachios in nut mixes and nut-based products – could well be the upshot.
Other raw fresh nuts – walnuts and almonds among them – as well as spices are also likely to feature prominently on Iran's agenda. Again, having Iran back as a major source of these commodities could bring lower prices for manufacturers and consumers in the UK, though Iranian food aficionados stress it's not just about price: "You'll never know how awesome they are until you try them," one Iranian said to me today as we talked about pistachios, walnuts and almonds from his homeland.
Fruit & veg
Anyone involved in the fruit and veg trade will be watching Iran's moves closely, too. Trade at the moment is minimal given sanctions; according to the Fresh Produce Consortium, the EU imports just 50,000 tonnes of fruit and veg from Iran a year, of which roughly 80% is dried fruit – mostly dates and grapes.
However, given Iran is the world's fifth largest grower of vegetables and the 11th largest grower of fruit, fresh produce could well play a more important role once normal trade relations re-commence. Key produce to look out for here includes tomatoes (as well as tomato paste), watermelons, onions, grapes, apples, peppers, pomegranate, plums, peaches cherries and citrus fruit.
"I have visited Iran and was very impressed with the quality of fruit and veg they produce," says Fabian Hamilton, Labour MP and vice-chairman of the all-party group on Iran. "Improved trade relations with Iran can only have a beneficial effect on relations between our two countries as well as providing a wider choice of fresh food to British consumers."
Timescales are unlikely to be fast, however. Rabobank fruit and veg analyst Cindy van Rijswick says the short-term opportunities for Iranian produce in the UK are relatively limited as the country is expected to continue focusing on key trading partners in Russia, Iraq and the United Arab Emirates. But in the longer term, Iranian producers could make inroads into the UK market.
"For products like pomegranate, raisins, dates, pistachios and almonds the UK market outlook is positive and the countries that can supply these commodities are rather limited," she says. "Therefore, it could definitely be interesting to develop sourcing networks in Iran for these specific products."
Dr Hassan Hakimian, director of the London Middle East Institute at SOAS, University of London, agrees Iranian produce – especially fruit – could have good prospects in the UK. Like van Rijswick, however, he urges caution around timescales, especially as far as supply to the major mults is concerned.
"Although many of the Iranian speciality food items are available through Iranian and other ethnic grocery stores in bigger cities, nevertheless quality control and export standards will be a major hurdle especially in further expansions for retail outlets," he says. "It might be a while before we see Iranian grocery items on the shelves of the UK grocery stores but the potential is there."
A push on exports to the West is likely to be balanced carefully against Iran's domestic needs, Hakimian adds. "Iran is a large country with a sizeable domestic market. If exporting high quality produce is likely to push up domestic prices this can cause political sensitivity at home - and this in a country isolated for over three decades can be a touchy political issue."
Lamb exports
As for meat, strict requirements on halal are likely to make it a tough market to access for British producers, though Eblex believes there could be opportunities for lamb. "We know sheep meat is the protein of choice in this region, which makes it a potentially interesting market for our product," says Jonathan Eckley, Eblex export marketing executive. "However, there are various complexities involved in dealing with this market, so this would be a longer-term objective rather than something we can realise overnight."
Indeed, 'overcoming complexities' is likely to be the dominant theme in any attempts at trade relations between UK and Iranian food businesses for some time to come.
But the rewards will be worth it, believes Ben Wallace, Conservative MP and vice-chair of the all-party group on Iran. "Iranians are great traders and they will welcome doing business with us," he says. "People's perceptions of Iran are all wrong and I hope this deal means we can re-engage with a fantastic market. Their people like British goods and they are always keen to sell their offerings to us."
Time to start booking that trade mission to Tehran, perhaps.