Goodness Knows: 10 facts about Mars' brand new snack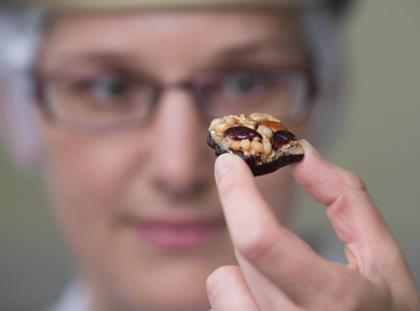 Mars Chocolate has unveiled Goodness Knows, its debut in the healthier snacking category and its first new UK brand in 20 years.
Here are 10 facts about the fruit & nut bar's creation.
1. Goodness Knows began in Mars' development facility in Slough. Vice-president of R&D Joe Todman describes it as "a kitchen like you have at home, only on a bigger scale".
2. Mars NPD commonly takes up to three years and three or four people, according to Todman. Goodness Knows took 18 months and involved 16 members of R&D staff.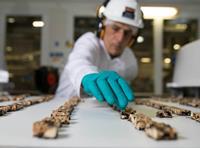 3. The "unprecedented level" of "raw materials" (ingredients) was the main challenge. They had to "look great and taste great". Almonds make up around 20% of the bar. Mars considered more than 20 types of the nut before settling on one from California.
4. The supplier also tested about 10 kinds of cranberry, and created a bespoke rice crispy (it's smaller and crunchier than usual).
5. The bar's fruit and nuts are bound with Mars' own nut butter – a combo of peanut and almond. (There are currently no plans to market the spread as a standalone product.)
6. Each bar comprises four separate squares. About 25,000 squares (or 6,250 bars) were made during development.

7. Mars culinary expert Paula Linegar and her team of trained chefs sampled around 100 combinations of ingredients before giving one the thumbs-up.
8. Goodness Knows is 19% chocolate, and the chocolate is approximately 45% cocoa.
9. The US version of Goodness Knows is the same size (34g) but less sweet. It also makes a functional claim about its cocoa flavanols, which the UK product is legally unable to do.
10. The bar wasn't consumer tested until it had been finished. It was then uncommonly well received, scoring "outstanding" on 20 different metrics, says Mars.