Daniel Woolfson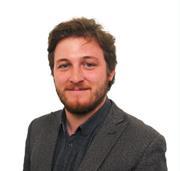 Daniel is The Grocer's senior drinks reporter, and is responsible for coverage of the vibrant – and often controversial – alcohol sector, from supermarkets to off-licenses and specialist booze merchants to wholesalers, distributors, brewers, pubs and bars.

Daniel has written about food and drink for the majority of his career: prior to joining The Grocer in 2017, Daniel covered food and drink news on pub industry title The Morning Advertiser, and wrote features for VICE magazine.

Follow Daniel on Twitter: @WoolfsonDrinks
Contact Info
Tel:

01293 610442

Email:
Recent stories
The drink has an abv of 4%, and is made by infusing a fortified apple wine with elderflower and other botanicals

The age of piling Britain's booze aisles high and selling them cheap is well and truly over

So that's that, then. Back to reality. It was a lovely dream, wasn't it?