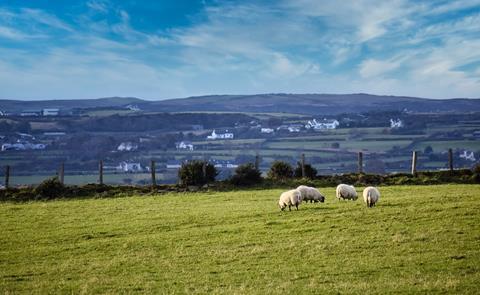 Northern Ireland's farmers and processors have joined forces as they seek to overcome their "competitive disadvantage" against food and drink companies in the rest of the UK.
The new strategic partnership, made up of the Northern Ireland Food & Drink Association and the Ulster Farmers' Union, will lobby Stormont to launch a new grant programme for food processors in the region, as well as a marketing body designed to promote regional food and drink, akin to Bord Bia in the Republic of Ireland.
Government grants are available in Great Britain to help food and agricultural businesses with the initial costs of investment, but while a similar scheme opened in Northern Ireland in January, it had already "run to ground" by July, said Nick Whelan, NIFDA chairman, at the body's annual dinner this month.
"There were 15 or more business cases submitted to Invest Northern Ireland [for funding] but most of these cases were delayed while our competitors across the UK and Ireland marched on with the backing of the respective governments and are busy repositioning themselves with our customers," said Whelan. "This is competitive disadvantage in the starkest sense."
Whelan recognised that while processors and farmers "will not agree on all issues", both groups appreciated the issues that were forcing the industry to "work with two hands tied behind its back".
"We lack a cohesion or a strategy… I understand this has been an ambition here for some time but, unfortunately, we cannot hide from the stark fact that we simply have not achieved this," he said.
The food industry in Northern Ireland was facing "potentially cataclysmic" consequences due to Brexit, said Clive Black, head of retail at Shore Capital, with the potential loss of frictionless trade to Great Britain threatening to undermine sales to the region's biggest market.
Michael Bell, executive director at NIFDA, told The Grocer investment was necessary to help the sector "adapt and change and retool to meet whatever Brexit brings".