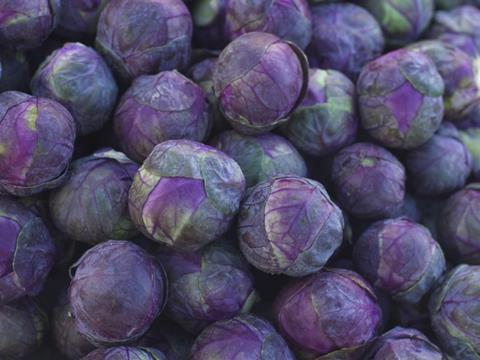 Red Brusselberry sprouts - a milder, sweeter Brussels sprout - will be going into a pre-pack format for the first time this winter.

The sprouts will go on shelf in Asda and Waitrose, alongside red Brussel­berry sprout trees, from mid- November. Supplier Staples Vegetables said there had been strong demand for the sprouts last year, and hoped the pre-pack would appeal to an even wider audience. Production had been ramped up by more than 400% to produce 300 tonnes of red Brusselberries for this winter, added Staples owner George Read.

The variety launched in Asda in 2010, following 14 years of development.