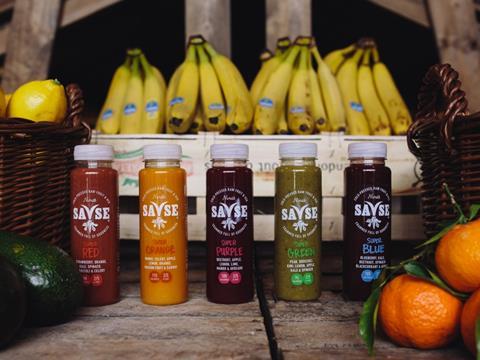 Cold-pressed smoothie brand Savse has launched a year-long digital marketing campaign.
Going live this month across the brand's social media platforms, the My Savse Promise activity includes a partnership between the brand and nutrition expert Madeleine Shaw.
Savse said it was turning the idea of the New Year's resolution on its head by shifting focus towards achievable goals that could last beyond January. A campaign video shows members of the public sharing promises such as spending more time with family and putting the phone down when with friends.
For every promise made through Savse social media channels in February using #MySavse, the brand will make a donation to charity Magic Breakfast, which delivers free breakfasts to more than 16,000 children every morning across the UK.
"Our philosophy at Savse is about making health accessible - we're not about fad diets, extreme cleanses or unrealistic goals," said Savse marketing head Natasha Lytton. "Instead, we want to empower people to 'Health Yourself' and My Savse Promise is the first part of this journey. It's not about making reactionary or drastic lifestyle changes, but rather promising something - however big or small - that will enrich your life or those of others around you."
Nutritional health coach and blogger Madeleine Shaw will act as brand ambassador throughout 2015 and appear as a spokesperson and provide advice, recipes and tips.
The activity follows the roll-out of new-look packaging in December that included a "sleeker, more stylish bottle and logo" to highlight the brand's premium position.
Stocked by retailers including Waitrose, Ocado, Boots, Planet Organic and Whole Foods Market, Savse is sold in 250m and 750ml bottles (rsp: £2.29 and £3.99).