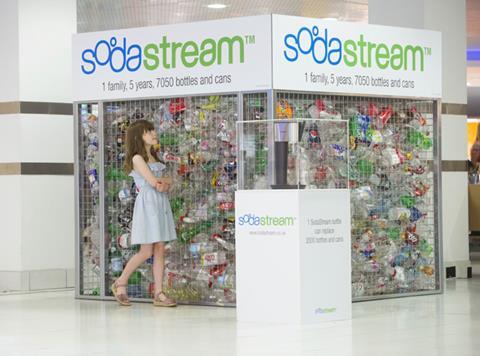 Coca-Cola faced an unwanted case of ambush marketing yesterday as SodaStream targeted athletes and visitors in Britain for the Olympics with a display claiming to show the environmental impact of the soft drinks industry.
SodaStream said its 'Cage' awareness installation at Birmingham Airport was chosen as it is near a base for athletes from the US and Jamaican track & field teams, as well as football matches being played at Coventry's football stadium.
Last month Coca-Cola threatened to take legal action against the ongoing campaign, which SodaStream hopes will persuade consumers to ditch cans in favour of its technology.
However, The Grocer understands that no action has yet been launched.