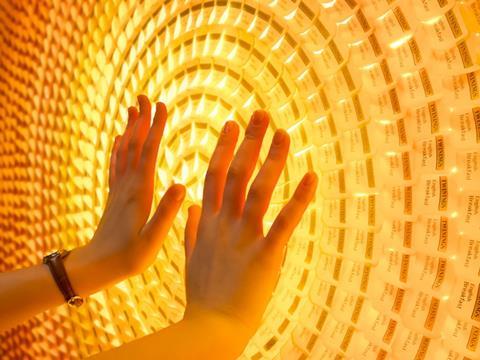 Twinings is launching an advertising campaign this month as part of plans to invest £10m in marketing over the coming year.
Breaking on 19 February, the push – developed with AMV BBDO – will run across TV, digital, radio, social media and PR, and will promote the message that a cup of Twinings English Breakfast tea sets you up to get more out of your day.
The push comes four months after Twinings unveiled its "biggest innovation ever" with the launch of 16 loose-leaf blends – many in pyramid bags – for retail alongside 21 blends for the out-of-home market. The new products included Chai Lattes and innovation such as a Nutty Chocolate Assam.
The company said innovation had helped drive a 9.4% hike in Twinings brand sales in the four weeks to 17 January [Nielsen], in an overall tea market up just 0.4%.
"We have created a range of contemporary, high-quality products that are resulting in significant success for our business," said Twinings UK & Ireland MD Jon Jenkins. "As we recruit a new generation of tea lovers we expect the performance of these products to accelerate further."
The activity comes as overall sales of everyday tea fall and premium, green and fruit teas grow.
"It is a demonstration of our belief in the future growth of category that we are embarking on this new campaign, which will support the growth of Twinings' premium tea range, haloing English breakfast tea," added Jenkins.