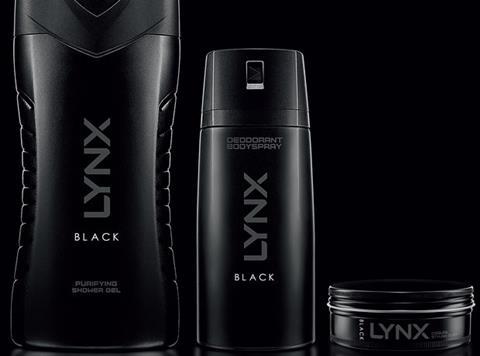 Unilever is looking to boost its Lynx portfolio with a new 'sleek and simple' male grooming range.

Lynx Black, rolling out across the trade from next week, comprises five products - body spray, deodorant, shower gel, shampoo and styling clay (rsps: £2.54 to £4.29). Unilever said the range featured a 'fresh and subtle fragrance' with a 'sophisticated twist.'

Describing Black as its main focus for the Lynx brand in 2015, Unilever is backing the launch with a £9m media push including TV, print, digital, in-store and sampling. Advertising activity for the range will kick off from March.

Although priced in line with existing Lynx products, the range was designed to appear more premium and featured a 'simple and stylish' black design with a subtle version of the brand's logo on pack, Unilever said.

The new look and ­subtler fragrance would help Lynx tap consumer demand for "more understated products," added brand manager Mark Aschmann. "We have identified that in 2015 consumers will be looking for more premium and refined fragrances."

Unilever said it expected Lynx Black to appeal to existing users while also attracting new consumers to the brand.

The personal care giant, which also pumped £9m into the launch of the Lynx Peace range in November 2013 following a £12.6m investment into Lynx Apollo in 2012, will be hoping the NPD helps boost its overall Lynx sales, up 1% in value [Nielsen MAT to w/e 3 January 2015].