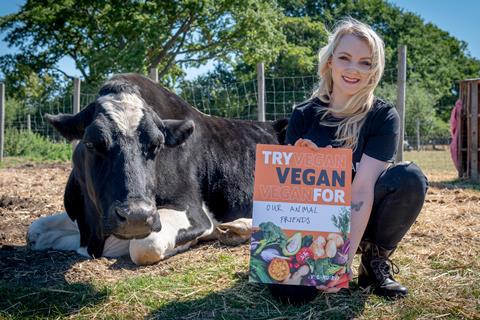 Veganuary has kicked off its 2021 campaign, backed by a host of celebrities including Harry Potter star Evanna Lynch, comedian Sara Pascoe, naturalist Chris Packham and Radio 1Xtra DJ Melody Kane.
The eighth annual iteration of the campaign, which encourages people to follow a vegan diet for the month of Janaury, is expected to attract more than 500,000 participants this year.
More than 400,000 people signed up for Veganuary 2020, and responses from a Worldpanel Plus LinkQ survey found that one in three people tried vegan options in January 2020, despite not officially signing up to the pledge.
Over the past seven years, Veganuary participants have saved 6.2 million litres of water, 103,840 tonnes of CO2 equivalent and the lives of 3.4 million animals, according to data from Harvard University's Animal Law and Policy Program.
2021's campaign has already begun gaining momentum, with brands launching NPD to lure in this year's participants.
Notably, McDonald's announced it was ready to launch its meat-free burger, McPlant, "as soon as markets are ready" – a move hailed as "huge news" by Veganuary international head of communications Toni Vernelli.
Higgidy also unveiled a new range of vegan products last week, including vegan quiches and a No Pork Pie.