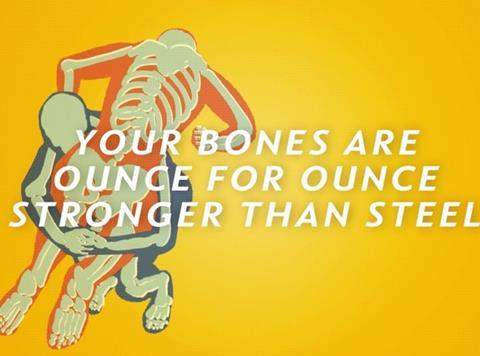 Weetabix is aiming to broaden its appeal outside its traditional family audience with a £10m push focusing on its nutritional values.
The 'Weetabix. Incredible Inside' campaign breaks this Monday (8 June) with a TV ad that highlights the specific nutrients in Weetabix cereals - such as protein - and shows how these help the body.
Making nutrition a central focus marked a "major step change" for Weetabix and formed part of the brand's commitment to "defend a category that was often profiled as full of nutrition offenders", said head of brand Richard Lawrence.
The campaign, the biggest marketing investment for Weetabix in seven years, would help correct the misconception that all breakfast cereals are unhealthy, added Lawrence, and was in response to changing breakfast trends and wider competition.
"We need to keep evolving, and need to consider changing needs and consumer perspectives on nutrition so that we can remain relevant and salient over time," he said.
The aim was to recruit light and lapsed consumers with a "latent love and nostalgia for the brand", said Lawrence. "Weetabix is becoming less of an active choice over time as, for some it, may feel less relevant to their changing needs."
In January Fuel10K launched Weetabix rival Protibrick, which offers protein-boosted biscuits.