Marks & Spencer is the king of cakes, massively overtrading in the category with an index value of 287, but sales have fallen by 4.3% over the past year [52 w/e 21 July 2015]. Meanwhile, the discounters are gaining ground. So, could M&S's crown be under threat?
"M&S is massively overtrading in the cake category," says Kantar analyst Elliott Boekhoff. "But the category is shrinking within the retailer while total grocery share is growing."
Christmas 2014 was strong for M&S in biscuits, and a 2015 festive collection full of traditional-with-a-twist NPD like its upended Tree Trunk Yule Log may reassert its cake credentials this year.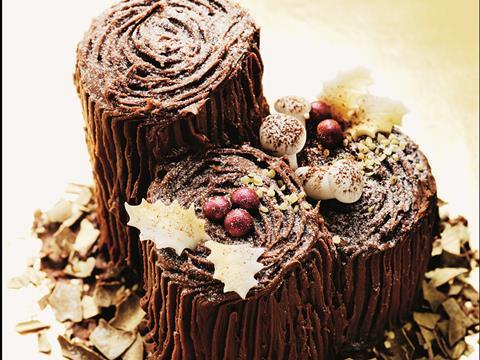 While The Co-op, Tesco and Sainsbury's all enjoy modest growth, both Lidl and Aldi (which also significantly overtrade) have seen double-digit gains of 17.2% and 28.7%, respectively. But Jon Eggleton of United Biscuits, which exited Aldi last year due to its focus on low-priced own label over brands, told The Grocer earlier this year: "There is a lot of talk about the discounters and they have had good growth in all categories, including biscuits. But by 2018 they will represent just under 10% of the biscuit market. Grocers are always looking at innovation."
David Costello, head of customer category management at Burton's, believes the mults can maximise growth by tapping current category trends. ""There's been a lot of activity this year, across both sweet and savoury biscuits. Both the multiples and impulse retailers have got behind savoury to maximise the growth opportunity," he says.
"In sweet biscuits, retailers have been no less active but with varying degrees of success. Some retailers have focused on driving more value into the category with some success, whereas those who have driven volume at the expense of value have kept shoppers loyal, but not created value."
In association with: