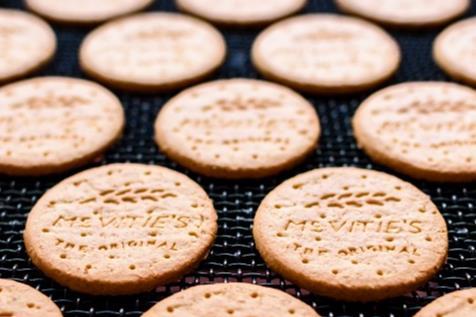 Biscuit behemoth Pladis is ditching all non-recyclable black plastic from its products.
The McVitie's owner revealed this week it had ceased production using black plastic at its factories in December, and anticipated there would be no Pladis-produced black plastic left on the market by June.
It estimated this would remove some 80 million plastic trays from landfill every year.
The brand had been "working hard to transition our rigid plastic trays from black to recyclable cloudy rPET, which contain a minimum of 30% recycled content", said Pladis head of sustainability Sylvain Cuperlier.
It also plans to eliminate all PVDC film from its portfolio by June, and has upped the use of more recyclable monopolymer film use across its business.
Pladis was "actively identifying improvements that can be made to our packaging," added Cuperlier. "From opportunities to reduce non-recyclable plastic, to design updates which mean we can swap out components which make certain types of packaging harder for shoppers to recycle."
These included reducing the height and board grade on outer packaging for Mini Cheddars, which allowed Pladis to remove trucks from the road, as well as changes to the cases of its Nibbles and Flips ranges it said would remove 84 tonnes of CO2 from its supply chain annually.
New fully recyclable caddies will roll out across its Jacob's range later this year.