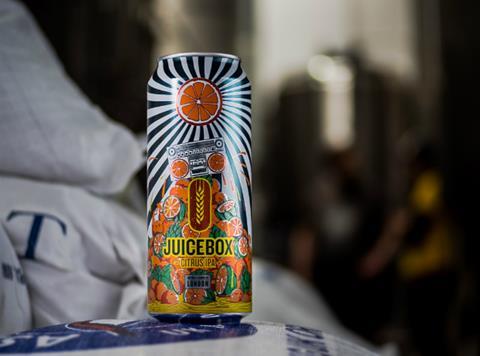 Fourpure brewery plans to ramp up production fourfold with a £2m investment in its Bermondsey facility.
The business, whose beers include Juicebox Citra IPA, Indy Lager and Flatiron American Red, has expanded its brewing, packaging and distribution operation to a fifth warehouse on Bermondsey Trading Estate in south-east London, bringing the size of the premises to 25,000sq ft.
The move will allow Fourpure to install a four-vessel Craft-Star brewing system, which brewery co-founder Dan Lowe claimed was the first of its kind in the UK and would quadruple production.
The company has also purchased an updated centrifuge, a carbonation module, indoor and outdoor chillers, new malt and spent grain silos and 12 200hl fermentation tanks. It plans to have all new equipment up and running by this September.
"When demand for our products was outstripped by supply, it would have been easy to find large, cheaper premises outside of London," said Lowe. "However, London is our heartland and is integral to our brand, so we are determined to grow into the city we love, rather than move out of it."