Free-from is in super soaraway growth, but how will the category be affected by scrutiny of its health credentials?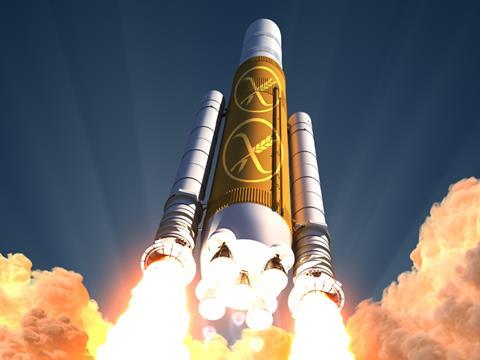 Free-from has undergone a makeover that would make Gok Wan proud. What was once a dusty corner of the store with expensive, stale-looking bread is now a hub of investment and innovation.

It's easy to see why this formerly unloved aisle is now the darling of the major retailers. Once a niche category reserved for those with medical conditions, today it is bought by 78% of shoppers, according to Kantar Worldpanel. The rise in "lifestylers" - typically younger shoppers who buy gluten-free and dairy-free for perceived health benefits - has helped deliver 38.5% value growth to make the category worth more than £800m [Kantar 52 w/e 26 February 2017]. And the growth shows no sign of stopping, as Mintel predicts free-from will gain an additional £100m in sales by 2020. This figure could be even higher if gluten-free products come off prescription as the government has suggested - pushing more people into retail.
So what are retailers and brands doing to capitalise on this growth? What is next for the category? And can anything put an end to the free-from party?

Retailers have certainly upped their efforts over the past year. Sainsbury's has been a standout performer with its own-label Deliciously FreeFrom range, which has grown to include over 100 products. Recent launches have ranged from dairy-free milk, white and dark chocolate bars and coins to a vegan macaroni cheese meal using its famed 'Gary' cheese replacement. Plus, Sainsbury's became the first supermarket to launch freshly baked gluten-free bread in February - a product now available in 188 of its in-store bakeries. As a result, the value of its free-from range shot up by 19% between 2015 and 2016.

CEO Mike Coupe sees so much potential in free-from that he even mentioned the category in the Sainsbury's annual report, setting out ambitions to be a "market leader" in the area.

But there are plenty of other retailers vying for the free-from crown. With 14% of the market, Sainsbury's is lagging behind Tesco in terms of share. Tesco has gained a massive 25% stake with its extensive own-label range, winning it the title of retailer of the year at the Free From Food Awards 2017. And even smaller players such as M&S, which only has 3.9% share, are upping their game. The high-end retailer has added a whopping 54 new products to its free-from range that aim to taste as good as they look, including a spicy prawn spaghetti and tomato & basil fusilli. Sales of its Made Without range are up 36% year on year. "The category is very important to M&S as it becomes increasingly important for our customers; information about our gluten free food is one of our top customer enquiries," says a spokeswoman.

The collective efforts have paid off. Own-label free-from sales have grown 55.4% over the past year compared with 33.1% growth in branded. (But branded still dominates with more than three quarters of value share.)

So is the rise of retailers spooking the brands? Sam Knights, director at shopper media agency Threefold, says the activity hasn't gone unnoticed. "It's fair to say the brands are switching on to this growth," he says. "In what we have seen over the past six months there's been a lot more focus on it in meetings and I wouldn't be surprised if you see more of the big branded players responding."
Own label
Yet Roger Harrop, category lead at Schär, maintains there is plenty of growth to go around. The recently rebranded gluten-free company - formerly known as Dr Schär - registered 47.7% growth over the past year and a whopping 86.4% in bread. He sees innovations such as Sainsbury's freshly baked gluten-free bread as being complementary, rather than a threat. "We're seeing these things working in conjunction because people are buying bread more. So they're buying fresh bread from Sainsbury's and eating it on the day and buying our brand to have during the week," he says. "We're thinking consumption will go up with these innovations."

Harrop says the growth in the free-from category predominantly comes from higher purchase frequency among those with a medical need, rather than "lifestylers". So anything that encourages more regular purchasing habits - such as more varied, better-tasting supermarket ranges - is a plus. "Shoppers are attracted to the increased range that the supermarkets offer and the quality we see is getting better as well," he says.

And brands haven't exactly been sitting on their laurels when it comes to encouraging growth. The past year has heralded a plethora of innovations that aim to give free-from shoppers the same choice as those without dietary requirements.
Free-from Category Snapshot 2017
These range from handy lunchtime options - such as Urban Eat's falafel and houmous gluten-free wrap - to Blue Diamond's barista-style almond milk for a premium coffee experience. Mr Kipling has also set out to grow the treat market with the launch of gluten-free mini cherry bakewells and three loaf cakes - apple crumble, cherry bakewell and lemon & ginger - in April. The aim is to ensure gluten-intolerant shoppers need not compromise on taste.

"One thing we were hearing from consumers who have an intolerance is that they loved the flavour of Mr Kipling but could no longer buy into it," says Jenny Hardwick, senior nutrition manager at Premier Foods. "Hence we launched the iconic flavours such as the cherry bakewells, to give customers the flavours they love."
Where to merchandise?
As free-from products grow to span all areas of the supermarket shop, it poses another question: where should they be merchandised? Is a free-from aisle enough, or should they be distributed throughout the store? Mr Kipling is one brand that is happy to be in a specific free-from section. "A lot of cake is bought on impulse so it's difficult to get shoppers to travel down the cake aisle; this means we get our brand out to another area," says Hardwick.

Pizza brand Goodfella's also sees the gluten-free aisle as "the first logical step". The position seems to be working; sales of its gluten-free pizzas have soared by 192% over the past year.

Mrs Crimble's is another advocate of a dedicated free-from destination, as long as it is well organised. "More retailers have begun dividing their free-from merchandise according to the time of day, so stocking breakfast items together, snacking items, lunch products etc. This has led to product ranges being split and an overall jumbled-up look to the shelf, meaning brands aren't merchandised together," says Rebecca Vercoe, Mrs Crimble's brand controller at Wessanen UK.

The brand has just unveiled a "striking and contemporary" new look to help its products stand out on the shelf.

Yet there is ongoing debate over whether the free-from aisle should exist in isolation. Some brands instead prefer to sit next to their gluten- or dairy-containing counterparts. Alpro, for example, worked with both Sainsbury's and Tesco earlier this year to launch specific chilled fixtures for dairy alternatives next to the dairy aisle. Early results have been positive, says Julie Stevens, Alpro category controller for UK & Ireland. "During pre-launch trials of the new-look Sainsbury's fixture, we recorded a significant uplift in sales."

Retailers are still experimenting with where to place free-from ranges, says David Shaw, commercial director at Genius. For him, there is no right or wrong answer. "Different customers have different preferences," he says. "Some want normalisation and others don't want that, so its' a very personal choice." Matt Lee of shopper media agency Capture believes the category will increasingly move beyond the confines of the free-from aisle. "It will no longer be banished to a fixture at the back but ranged in each section, which will help it become more mainstream."

Vegan, dairy and meat-free brand Gosh! can envisage a similar future. "Our hope is that free-from becomes as mainstream as skimmed milk, and where else would you merchandise that but next to the full-fat version?" says Jane Rayner, CEO at parent company Great Food.
Marketing hits the mainstream
As merchandising becomes more mainstream, so does marketing. Last year, Genius became the first gluten-free brand to advertise in UK cinemas in an eight-week campaign. Alpro kicked off a heavyweight TV campaign in May to mark the launch of its plant-based ice cream with the specific aim of "raising awareness amongst mainstream consumers". Although there is still more targeted marketing out there - Mr Kipling worked with gluten-free bloggers to launch its range, and Schär staged roadshows to uncover coeliac disease and gluten intolerance - there is a sense that free-from brands can just as easily appeal to the wider population.

The normalisation of the category means even smaller retailers have to take note. Although convenience remains just a small part of the free-from category - representing just 5% of its total sales in 2016, according to Euromonitor - operators clearly see potential ahead.

The likes of Sainsbury's and Tesco have been incorporating free-from into their Local and Express formats for years. The ranges are so established that even seemingly niche products are a regular fixture - as free-from pesto manufacturer Sacla' can confirm. "It is clear that impulse and convenience shoppers now expect to see free-from offerings from their favourite brands, particularly when it comes to top-up and meal for tonight purchases," the company says.
Pop-up gallery: Innovation in Free-From 2017
Free-from soars at Co-op
Now smaller operators are getting in on the act. The Co-op has dedicated the past year to improving its own-label range, with eight new products (including indulgent cake and biscuit lines under its Irresistible branding) and 15 reformulations. The group has also redesigned its packaging to emphasise its "strong, standalone and comprehensive range". As a result, own-brand sales have shot up by 40% year-on-year - ahead of total category sales, which rose 18.8% [Nielsen, 52 w/e 10 June)].

Spar is also keen to become a free-from destination. Although it has no own-brand range as yet, is has begun selling more than 30 SKUs including bread, cake, biscuits and pasta across its network of symbol stores. Sales have doubled since the launch.

Wholesaler Appleby Westward, which serves Spar stores in the South West, is now encouraging all its branches to create their own dedicated free-from section. At its trade show this year, it launched a rebate offer that extended beyond Spar own-label produce to include branded free-from products. Nick Vivian, Appleby Westward head of marketing, says the strategy aims to tap the "high levels of growth" in free-from.

So far, it seems there is no stopping the free-from boom. Yet there is one fly in the lactose-free yoghurt: a growing consumer wariness. When the clean eating trend first emerged a few years ago, gluten-free and dairy-free became synonymous with healthy in the eyes of many dieters. This was largely a misconception. An investigation by The Grocer in May 2016 revealed some gluten-free lines were in fact up to seven times higher in fat than standard products - prompting supermarkets to pledge to make their ranges healthier.

Retailers have mostly made good on their word. Own-label gluten-free bread, for example, now seems to have roughly the same levels of fat and sugar as standard products. But the media still regularly runs articles on the dangers of unwittingly consuming calorific free-from foods. In some cases, the unhealthy connotations are justified. The Sainsbury's gluten-free lasagne ready meal, for example, contains nearly three-quarters of the recommended daily saturated fat allowance. (Its standard Taste the Difference version is still indulgent, but only contains half of the saturated fat allowance.)
The 'dirty little secret'
To combat the growing mistrust of free-from foods, many brands are upping their focus on health. Hamish Renton, MD of HRA Food & Drink Consultants, noticed many brands touting their sugar-free credentials at June's Free From Food Expo in Barcelona.

"Concerns about the healthiness of free-from products were evident in all categories," he says. "It's long been the dirty little secret of free-from that the nutritional profile is often far poorer than the conventional equivalent products. This is the category's Achilles' heel. Out at the Expo, companies looked to repair the damage done by this negative publicity and present a more natural, less processed slant to products."

Cauli Rice took this tack when it launched in 2015 as a healthy option, with 75% fewer calories than standard rice. This helped the brand tap both the lifestylers and shoppers with a medical need. "It's not always good enough just to be a free-from product," says founder Gem Misa. "People want added health benefits."
Gluten free perscriptions on the NHS face the axe
In March, the government suggested calling a halt to the prescribing of gluten-free foods in England and Wales. A Department of Health consultation document stated the NHS could save as much as £25.7m per annum by curtailing the amount of gluten-free prescription items in primary care.
The consultation set out three possible options for the future: keeping the prescribing policy the same; to end the prescribing of all gluten-free foods; or to only allow certain foods such as bread and flour.
The government made a strong case for changing the current rules. It pointed out gluten-free foods were originally made available on the NHS in the 1960s, when availability was "extremely limited". As it points out, these foods are now "readily available" in grocery retailers.
Plus, it notes many clinical commissioning groups - health professionals who manage the primary care budget in local areas - have curtailed gluten-free prescribing in their localities. Of the 209 CCGs in England, 112 have restricted the provision of gluten-free food, it says.
However, it also acknowledges that GPs feel a "professional responsibility" to prescribe foods to coeliac and gluten-intolerant patients. It points out specialist products are more expensive than their standard counterparts and, if patients fail to adhere to their diets for this reason, the NHS could end up treating costly complications.
The government closed the consultation in June and is expected to announce its decision in September.
If it does decide to put an end to gluten-free foods on prescription, retail could benefit from a further boom in sales.
But there are strong opponents to the suggestion. Coeliac UK is campaigning for gluten-free foods to remain on prescription and even retail bread brand Genius, which stands to gain, is wary of the government plans.
New products seem to have taken note. Nutri-Brex has launched a gluten-free granola that markets itself as containing half the sugar of the average granola. The Nush range of dairy-free yoghurts, launched in January 2017, stress they are free from "preservatives, additives and refined sugar". SkinnyBrands developed its gluten-free, low-carb and low-sugar lager with this health mantra in mind. "It was much broader than just coming up with a gluten-free lager," says director and co-founder Tom Bell. "I came up with the whole skinny idea because the market is going towards lifestyle brands - you have a skinny mocha and skinny snacks, but there was nothing for alcohol." The product seems to have caught the attention of the market, having gained distribution with the likes of Booker, Filshill Wholesale, Musgraves and, most recently, Heineken.

There is also a clear trend for combining free-from with healthy snacking. The Eat Real Snacks brand is a prime example. Launched in 2013, its range of snacks aims to capitalise on the growth enjoyed in both markets. Its hummus and lentil chips, for example, are a gluten-free, lower-fat alternative to potato crisps and contain no added sugar.

This is a crucial factor behind the brand securing recent listings in Tesco, Morrisons and Co-op, says Debbie King, director of commercial sales and marketing at Eat Real. "It's not only important for your product to be free-from but it needs to have the positives of no added sugar and low in fat," she says.

It certainly seems to have struck a chord with consumers. The brand now has an annual turnover of £15m and is growing at a rate of 40% year on year.

Rival brand Hippeas - a gluten-free, low-fat, chickpea-based alternative to crisps - is also doing well, having tripled sales in the past 12 months to become a £5m brand.
Taking on the free-from mantel
The appetite is so strong that many healthy snacking brands are keen to take on the 'free-from' mantel - even if they aren't actually an alternative to a specific gluten or dairy-containing product. Perkier, which uses ingredients such as quinoa and nuts in its bars, proudly displays on its packs that it is 'gluten, wheat and dairy free'.

Kind's nut bars started out life in Tesco's free-from section and proudly tout that they are gluten-free, as well as having just one teaspoon of sugar.

Bounce's range of healthy snacks were also initially merchandised in the free-from aisles, and this year the company has launched its V-Life balls - using vegan protein. "Our data shows that VLife's ROS is already matching our core sales in Whole Foods Market, which shows that vegan protein is already striking a chord," says Bounce Foods CEO Gary Smith.

It seems the category has truly taken note of the unhealthy accusations. But there is one more gripe that hasn't been quite as readily addressed: price. The category may have come a long way since it was three times more expensive and 10 times less appealing than standard produce, but cost remains an issue. Due to the lower volumes sold, free-from still carries a premium - for example, a 550g pack of Tesco gluten-free sliced white bread sells at £2, while an 800g standard white bread loaf costs 80p.
Average price up 4.2%
And costs are showing no sign of coming down. The average price of a free-from product rose by 4.2% over the past year, according to Kantar Worldpanel. This increase was much higher in own-label products at 10.4% - perhaps down to the sheer level of innovative NPD - compared with a 2.4% rise in branded produce. Mrs Crimble's says prices can foster resentment among consumers, particularly those with a medical need. "Our research shows there is still a very strong perception of higher prices among free-from shoppers, which is often seen as a tax on those who have to buy," says Vercoe. She says retailers should offer a choice of high-end and value lines and taking advantage of the "increased number" of promotions in the free-from fixture.

Still, it will take more than price to dampen the free-from frenzy. As brands and retailers continue to invest in the category, the only way is up. Innovation is likely to continue to be a theme for the year ahead. Vercoe believes packaging will be one way of stimulating this already NPD-heavy category. "Mrs Crimble's upcoming new products include a variety of single-serve, multipack and sharing formats to fit a variety of lifestyles," she says.

Meanwhile, coconut yoghurt brand Co Yo believes experimental flavours will be a theme, having launched its salted caramel variant last year. "Unusual and original flavours will also be an important driving factor for 2017, as brands experiment with new taste profiles," says Co Yo founder Bethany Eaton.

Natural Balance Foods is also seeing more brands jumping on the protein trend. It has launched Trek Protein pieces to capitalise.

There are several potential directions for the category but one thing is certain: free-from isn't going anywhere. No longer can its popularity be dismissed as a passing fad. As it cements another year of double-digit growth and impressive innovation, you can be sure of plenty more change to come.