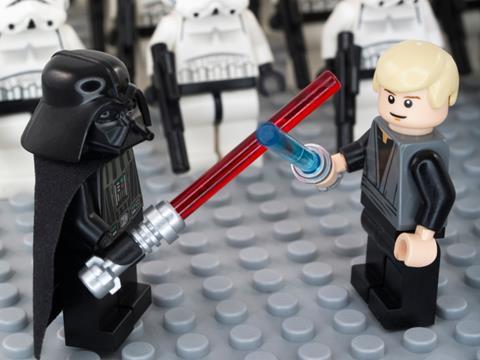 Toys and collectables are on the front line in the battle between grocers and high-street retailers - and the supermarkets are sustaining heavy casualties.

Throughout January and February, UK toy sales climbed 4.8% year-on-year on volumes up 2.3%, suggesting a recovery could be in sight for this £2.9bn market, which suffered a 1% value decline in 2013 [NPD]. But grocers have enjoyed little of this growth.

For them, overall sales fell 1.2% on volumes down 2.3% in the first two months of the year. Meanwhile, specialist and mixed retailers such as Argos and Toys 'R' Us saw combined sales climb 7.1% on volumes up 8.8%. Their share of the market went from 72% in the first two months of 2013 to 73.6% this year.

So why have the supermarkets lost so much share - and with insiders predicting that the World Cup and a host of new movie and TV licensing opportunities could give the market the fillip it needs in 2014, is now the time to prepare a counterstrike?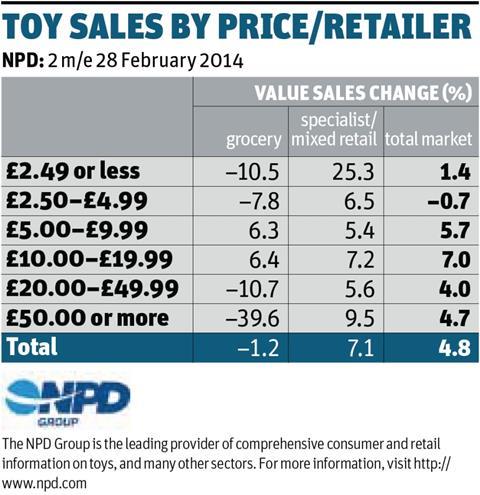 The decline, particularly in sales of so-called 'pocket money' (sub-£2.50) toys and collectables, can be partly explained by ongoing structural changes in grocery retail: the pester power that prompts parents to drop a toy into the trolley in-store doesn't really exist online, for one. However, a bigger factor, suggests NPD analyst Frédérique Tutt, is that toys are receiving less shelf space as grocers scale back on general merchandise as part of the push into convenience. "It's something we find all over Europe and the US, not just in toys; you'll see the same thing in other general merchandise categories," she says.

The irony is that convenience and online should provide the perfect channels through which to boost sales. "C-stores fit well for impulse offerings and pocket money toys," says Wendy Hill, director of customer marketing and brand communication at Mattel UK. "Online is actually a great showcase for toys if you get the presentation right. It can allow us to demonstrate toys with video, etc."

The World Cup

Grocers may be underperforming when it comes to pocket money toys (in contrast, specialist and mixed retailer sales in the sub-£2.50 sector are up 25.3% on volumes up 17%, according to NPD), but with hype surrounding this summer's World Cup in Brazil building, there is still plenty of cause for optimism. NPD says licensed World Cup collectable cards generated £500k in sales through grocery multiples in January and February.

That's just the beginning. "An estimated 2.4 million people in the UK buy collectables during a major tournament," says Rod Pearson, marketing director at Topps, which holds the licence for the England team. "This summer provides a massive opportunity. Over 50 million packets of football stickers and cards were sold in the UK during the 2010 World Cup - over £50m in retail sales."

It's not just the footie that's causing a stir. Hollywood's preoccupation with tried-and-tested film franchises - evidenced by the current preponderance of remakes and sequels - has given toy makers a golden opportunity to drive sales through licensing deals.

The second Amazing Spider-Man film, and new Transformers and Teenage Mutant Ninja Turtles movies later this year, are expected to drive sales of boys' toys in 2014. For girls, Disney's TV series Violetta and Sofia the First, about a girl who joins a royal family, are tipped as hot properties for 2014, as is Disney's upcoming movie release Planes 2.

Topps will be supporting a new entry in the Skylanders video game franchise with a set of collector cards, and also plans Attax games based on the Marvel movies and animated TV series, and a collection tied to the Star Wars Rebels animated series in the autumn.

Lego, the biggest toy brand in Britain following the success of The Lego Movie [NPD], is set to roll out one of the biggest licensed launches this year when it launches 16 Simpsons minifigures next month to mark the 25th anniversary of the start of the show.

Blind-bagged toys

Despite the decline of the pocket money sector in the supermarkets, heavily influenced by the slump in sales of unbranded products such as toys and cars [down 22% in January and February - NPD], blind-bagged toys remain in growth, with Lego Minifigures posting value growth of 71% on volumes up 44% for the first 10 weeks of 2014.
"The blind-bagged toys market has become a little saturated… it needs to innovate" Jamie Dickinson, Playmobil
Lego brand manager Harry Harrison attributes this growth to the strength of the Lego brand and its rolling range of licensed Minifigures such as Lego Movie, Legends of Chima, London 2012 and The Simpsons, which he says have helped Lego compete with a growing number of rivals in the sector, such as Mega Bloks, Moshi Monsters and Playmobil.

"There have been many products launched into the pocket money sector," says Harrison. "Parents now have to be more discerning when it comes to quality and play value, looking for proven brands and genuine value for money."

Genuinely innovative products will continue to drive growth, contends Playmobil marketing manager Jamie Dickinson: "The blind-bagged toys market has become a little saturated in recent years. If it is to continue, it needs to be innovative."

Further up the price scale, supermarket toy sales are holding up, with sales in the £5 to £9.99 and £10 to £19.99 brackets still solid. Some suggest this is in part down to strong growth in toys with a higher-tech edge, such as Skylanders figures fitted with microchips that interact with video games.

"Video games and smartphones are part of children's lives, so we need to use these platforms to bring our brands to life," says Hill. Internet-connected toys with voice recognition technology already abound. "I'm sure there are opportunities to continue to merge the physical and digital elements of toys," adds Hill.

With bigger price tags come bigger margins for retailers. However, with stores generally getting smaller, not bigger, this may not be where the biggest opportunity lies. "If you find the magic recipe for a big-volume item like Lego Minifigures or World Cup cards, it works for everyone," argues Tutt.

And with exactly two months to go before the first kick-off in Brazil, that means it's time to start stocking up.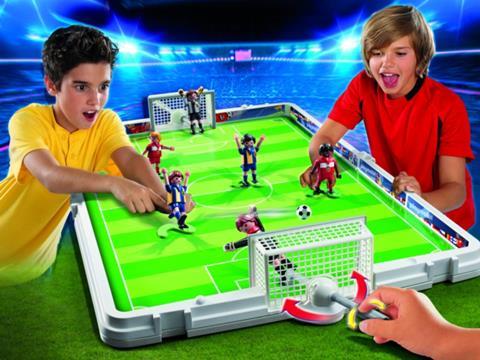 Playmobil Football range
Launch date: April 2014 
Supplier: Playmobil
Tapping into excitement around this summer's World Cup in Brazil, Playmobil's new football range is built around the Take Along Football Match set, which comes in a portable flip-open case that allows budding managers to simply set up the goals and get started. There are 10 teams available to collect, with the players designed with a kick function that rolls the ball accurately across the pitch, and referees equipped with their own red and yellow cards (rsps: £3.99 to £44.99).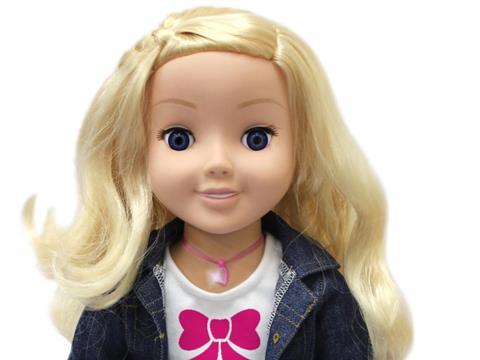 My Friend Cayla
Launching: July 2014
Supplier: Vivid
Using similar voice recognition software to Siri, My Friend Cayla (rsp: £59.99) from Vivid spearheads a new generation of internet-enabled toys. The doll syncs via Bluetooth, iOS or Android with an online Smart device, which recognises a child's speech and enables them to access controlled information from the internet.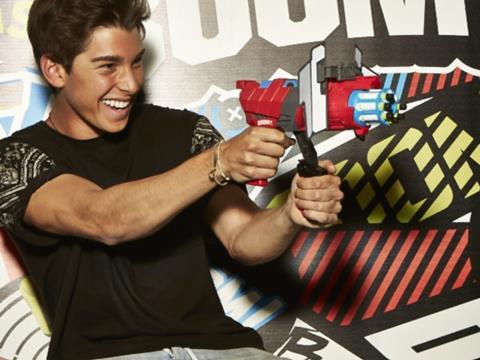 BOOMco
Launch date: April 2014
Supplier: Mattel
BOOMco from Mattel is a range of blasters and accessories designed to bring friends together for high-energy play and active competition. The air-powered blasters require no batteries, and the brand's Smart Stick technology means the tip of every plastic dart will stick to BOOMco's shields and targets. Rsp: £24.99 (Twisted Spinner Blaster).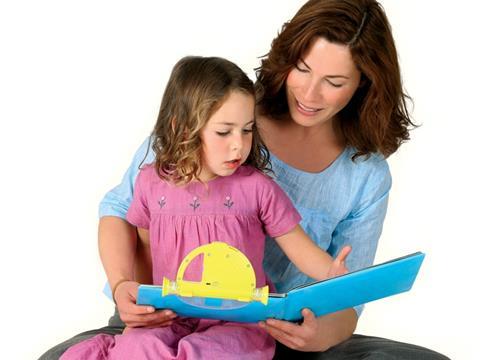 Sparkup
Launch date: July 2014
Supplier: Vivid
Sparkup clips on to any picture book and reads it aloud. Parents and grandparents can record stories themselves for Sparkup to read again to the kids at any time, with professionally recorded stories, complete with music and sound effects, also available to download directly from the Sparkup website. Rsp: £39.99.