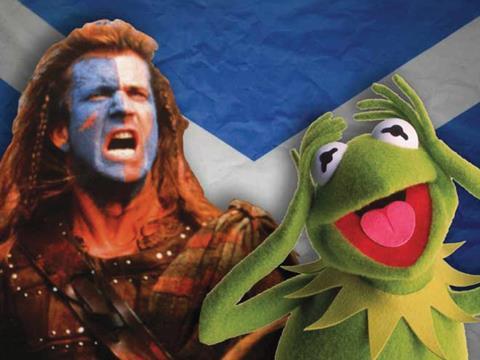 Even Kermit has an opinion. "Absolutely," said the frog, when asked his thoughts on whether the UK should stay together. Meanwhile David Bowie sent Kate Moss on stage at the Brits to urge Scotland to "stay with us" and Simon Cowell urged everyone to remain "one big happy family".
On the other hand, Sean Connery told the New Statesman "the opportunity of independence is too good to miss". And Scotland's first minister Alex Salmond has quoted OECD figures that show an independent Scotland would be the 14th-richest country in the world - with the UK at 18. "What would you say to living in one of the world's wealthiest nations?" asks Salmond's poster campaign.
The prospect of independence poses huge questions for Scotland. But how would its food and drink industry fare?
"What would you say to living in one of the world's wealthiest nations?" Alex Salmond poster campaign
A 'no' vote will mean business as usual, and that appears a pretty good place for the industry to be. Total sales are up 2.3% year-on-year in value and up 0.4% in volume [Kantar Worldpanel 52 w/e 2 March 2014]. That's slightly behind the UK as a whole, where value is up 3.4% and volume up 1%, but Mark Thomson, Kantar Worldpanel business unit director, says disposable incomes in Scotland are still "behind the UK average, which has a direct impact on shopper behaviour.
"We also know shoppers in Scotland are less likely to have a combined household income of over £40k a year. Combined with the fact grocery inflation remains ahead of actual shopper spend, shoppers in Scotland are still looking to cut back their food and drink spend."
Look at the big picture, however, and the situation appears healthier. According to Scotland Food & Drink (SFD), the industry is worth £12.4bn, in touching distance of its £12.5bn growth target for 2017. It employs 330,000 people and 80% of its businesses are family-run. And the recent entries to the Scottish Food & Drink Excellence Awards, four of which are showcased on p48, show off an industry ripe with innovation and quality.
"We will look back at this period as a transitional one for Scotland and the start of a golden era," says SFD CEO James Withers. "If we can achieve the growth we have done in the UK during a tough economic cycle as we head into recovery, combined with the opportunity overseas, we are in a phenomenally strong place to create a platform for the next 30 years. We are heading towards doubling food and drink exports over 10 years."
Whisky is the biggest export - worth £4.3bn according to SFD. Yet although whisky has been "blazing a trail for years," James says, "food exports are now increasing at the same percentage increase."
Salmon and seafood make £650m, dairy and red meat exports are worth £98m and £81m respectively. Total exports are now worth £5.4bn, up from £3.7bn in 2007, smashing SFD's 2017 target of £5.1bn six years early.
And it's not just traditional favourites. Mackie's crispssays international sales account for 15% of its turnover with exports up 50% year on year. SFD has also launched the EU-funded Access 6 initiative aimed at helping SMEs increase sales in Europe and North America without neglecting growth in the rest of the UK, which currently takes 70% of all exports. Since 2007, sales of Scottish brands in the UK have risen 28%.
The downsides of independence
It's all welcome progress, but it brings the unpredictable fallout from a 'yes' vote sharply into focus. Clive Black, head of research at Shore Capital, points to several issues that might impact the industry if that happened, including greater complexity - and therefore cost - for the distribution and supply chains of UK-wide businesses such as supermarkets .
Although Black accepts a 'yes' vote might benefit local procurement to some degree, he suggests those increased costs could lead to price rises in Scottish stores, which echoes comments made by Morrisons CEO Dalton Phillips to the FT in December. "Why should the English and Welsh consumer subsidise this increased cost of doing business in Scotland?" he asked.
Asda , meanwhile, is taking a wait and see approach. "Clearly the politics of it are a separate point - let's let the Scottish people make their decision and then we'll respond and react accordingly," CEO Andy Clarke told The Grocer last week.
"Today there is a common interest in growing the reputation of Scottish food and drink" James Withers, SFD
That approach may have filtered through to property development. Exclusive research for The Grocer by property analysts Glenigan suggests the situation could already be having an impact. "In 2013, 52 new store applications from the top nine supermarket chains were approved - 53% up on two years earlier," says economics director Allan Wilén. However, approvals across the UK grew by 69% over the same period."
The slower rollouts could "reflect a perception of greater opportunities in other parts of the UK," says Wilen. However, "political uncertainty ahead of the devolution referendum may also be playing its part, with the national chains prioritising investment elsewhere until the outcome and implications of the referendum become clear."
Arguably the biggest impact on the industry would come from Scotland ceasing to use sterling, says Black. This would, in all probability, be "quite profound for food and drink".
One alternative would be the euro. "Would Scotland smoothly join the EU as an individual state and, if so, would it be required to take on the euro?" Black asks. "If so, there would at least be some consistency and visibility for businesses over a new currency."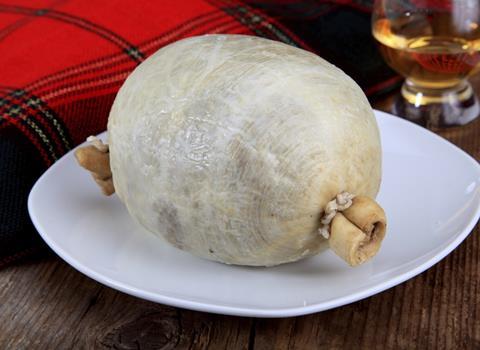 Scottish shoppers have spent £64 more on their groceries over the past year, yet this is £15 less than the average GB increase. This trend is evident across the store, from fresh fruit & vegetables to chilled ready meals and alcohol.
Shopper behaviour in Scotland differs from GB overall, a fact that is evident when looking at the retailers. Aldi and Lidl have a combined share of around 8% of total grocery spend in Scotland, versus just over 7% across GB. Aldi is also winning directly at the expense of Tesco and Asda, although for Morrisons this dynamic has been less apparent in Scotland.
Scotland also remains unique in terms of the presence branded products have. They account for 47% of food & drink spend compared with 43% across GB. Retailer own-label products are gaining more ground in Scotland, although their growth remains behind the GB average.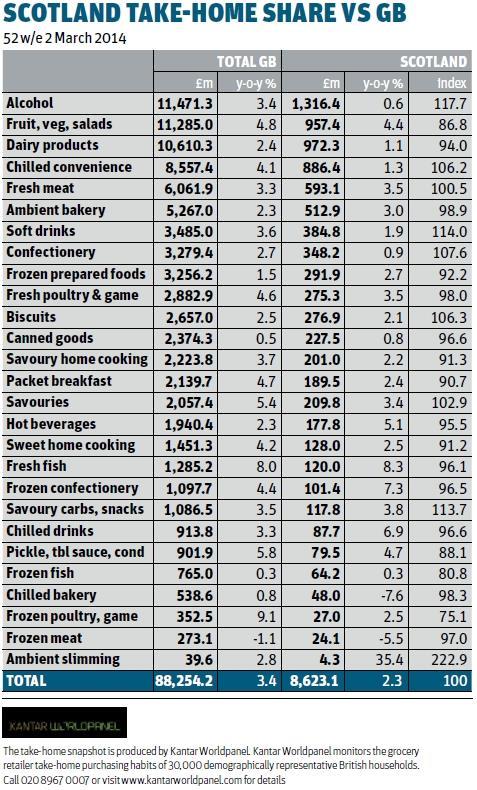 However, Black also points to "considerable costs for exporters in adopting the euro. And the value of that currency will be much more a feature of the political imperatives of Berlin, rather than Westminster. Currency valuation would also impact the competitiveness of Scottish product, especially in the UK, which is its key export market."
Another option would be a new Scottish currency. "If Scotland boomed it could rise in value against the pound, so making imports cheaper, which may help the cost of goods but potentially increase competition in its home market too," says Black. "Equally, if currency markets took a dim view of Scotland's economic prospects and the currency reduced in value, then imported goods would rise in cost but exports would become more competitive, which could help the beef , shortbread and whisky producers."
And what if Scotland were refused entry to the EU? In April Alex Salmond gave a speech to the College of Europe in Brussels, where he warned that fishermen from 12 countries could be banned from Scottish waters, and therefore denied access to Norwegian waters, if Scotland were refused entry to the EU. However, Scotland Office minister David Mundell questioned the wisdom of threatening the very people who would be voting on Scotland's entry to the EU. And Bertie Armstrong, chief executive of the Scottish Fishermen's Federation, was perplexed by Salmond's comments and wondered if a potential ban wouldn't lead to tit-for-tat action from other countries.
Whatever else happens between now and then, it "will be bloody close," says one leading industry figure. "Views are mixed and there is no doubt some are concerned about losing English customers while others think growing global exports is more important. Whoever courts the 'undecided' vote will get over the finish line first."
"There is no doubt some are concerned about losing English customers" Industry figure
"I'll tell you exactly the situation," adds one award-winning Scottish manufacturer. "I went to Borough Market for a Burns Supper event in January and it was rammed with Scottish producers. Whenever we talked about independence it was 50/50." Although the vast majority of industry figures declined to discuss the issue with The Grocer, with a few months to go, we did at least find one food and drink player, Scottish retailer David Sands, willing to nail his colours to the mast.
For an overarching view, an ICM survey in April for Scotland on Sunday showed the 'yes' vote static at 39% and 'no' slipping from 46% to 42%, narrowing the gap between the two and giving the 'yes' vote its highest level of support yet. By contrast, in a British Chambers of Commerce poll in May, 85% of the 2,400 firms questioned wanted Scotland to stay within the UK.
Yes or no?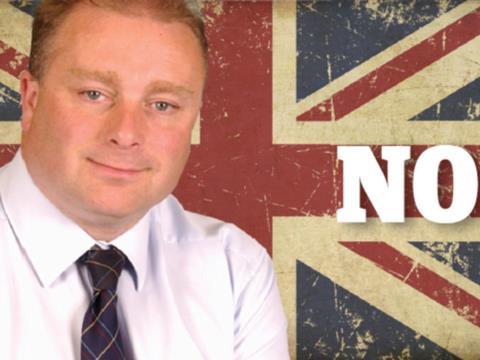 David Sands, chairman, David's Kitchen
I am a patriot not a nationalist. I do not for a minute think we cannot be independent, but I believe our future is better within the UK. It's also been difficult for those in business to publicly state their position for fear of being intimidated.
Nationalists believe in a "for richer or for poorer" type of separation. They want independence regardless of the costs or consequences.
Our biggest export market is the rest of the UK. Yet independence will separate us from this integrated single market. Borders are being removed across the world and yet we are thinking of imposing them. Does anyone believe that in time we will have the same tax regime, the same accounting rules, the same employment legislation or the same minimum wage?
The SNP long favoured an independent Scotland joining the euro. Would the rest of the UK taxpayers still be willing to "bail out" an independent Scotland if problems emerge? Recent threats to refuse to pay our part of the UK debt feel niggardly. Is that how we should treat our neighbour? Can we possibly argue that RBS and HBOS are rest-of-UK problems? In any event if we stay with sterling we will have the Bank of England influencing our economic policy, which is a strange form of independence.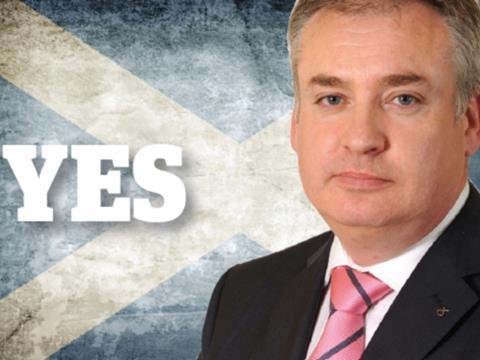 Richard Lochhead, Scotland's food minister
Scotland's food and drink industry is already globally recognised and has experienced tremendous growth in recent years, but we can do so much more. The quality and provenance of our food and drink is second to none and is a key selling point.
"We know there's a massive global appetite for our premium, iconic products and now is the time to make the most of that and build on the existing Scottish brand and reputation. We have already seen the total value of overseas food and drink exports increase by 51% between 2007 and 2013 but we will continue to make this a priority area for our international trade efforts.
An independent Scotland will have an increased international profile with the ability to deliver new opportunities thanks to our own more effective overseas representation and the increased opportunity to promote our products to the world. Our new Food and Drink Export Strategy outlines the 15 key export markets and states our intention to have experts on the ground in these places, providing firms with unprecedented support.
Independence will also allow for greater opportunities to tailor economic policies to suit our needs. The rest of the UK is already a significant market and will remain our biggest and closest trading partner.
The Commonwealth Games… and more
No doubt debate will continue to intensify as 18 September approaches. On a more harmonious note, three momentous occasions take place in Scotland this year, and the country is firmly united in its enthusiasm for all of them.
"We will look back at this period as a transitional one and the start of a golden era" James Withers, SFD
The Commonwealth Games kick off in Glasgow between 23 July and 3 August. Official soft drink sponsor AG Barr is spending £12m on marketing to drive sales of its bestselling brands: Irn-Bru, Strathmore water, the Barr brand and Rubicon. To make sure cans fly off shelves, a 24-can pack of Irn-Bru will come bundled with an Irn-Bru kilt, which Adrian Troy, AG Barr's head of marketing, describes as a "must-have accessory during this momentous year".
Between 23-28 September - and for the first time since 1973 - the Ryder Cup takes place at the Gleneagles Hotel in Perthshire, boosting spend by an estimated £100m, according to Mike Cantlay, chairman of VisitScotland.
Finally there is the second official 'Homecoming', a year-long celebration designed to show off the best Scotland has to offer. The first, in 2009, attracted over 72,000 visitors who were estimated to have swollen Scottish coffers by up to £54m. Food and drink is a key theme this year, and Müller Wiseman, which is also celebrating the 25th anniversary of its Black & White fresh milk brand, says it is "full of exciting plans".
Walkers Shortbread is also taking full advantage, launching a five-strong range of Homecoming shortbread. The range also celebrates the Battle of Bannockburn - the 1314 Scottish victory over the English.
With Scotland divided, at least its food and drink industry has found a new togetherness after a step change in collaboration over the last few years.
"Today, whisky works hand in hand with salmon," says the SFD's Withers. "Red meat and bakery are working together. Everyone is recognising that while they all have their priorities and target markets, there is a common interest in growing the reputation of Scottish food and drink.
"National chains may be prioritising investment elsewhere until the outcome becomes clear" Allan Wilén, Glenigan
"That collaboration means we have a collective resource and strength we didn't have five years ago. And we are about to see a once-in-a-lifetime combination of major events to showcase what we are doing and build new commercial relationships. The direct sales will be modest, around £33m, but the legacy will be huge. And the government has made next year Scotland's Year of Food and Drink so we can really kick off in 2015."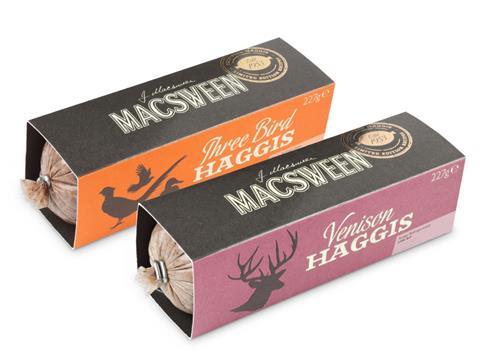 Macsween Venison, Three Bird Haggis
Launched: November 2013 Manufacturer: Macsween
The big winner at the Scottish Food & Drink Awards was Macsween's innovative new takes on haggis. Its Venison haggis uses red Highland Game deer infused with port, juniper and spices, while the Three Bird haggis of grouse, pheasant and duck from Rannoch Smokery is a subtly smoked trio with quince and lavender. Both are available seasonally from Selfridges, Waitrose and Booths (rsp: £4.99).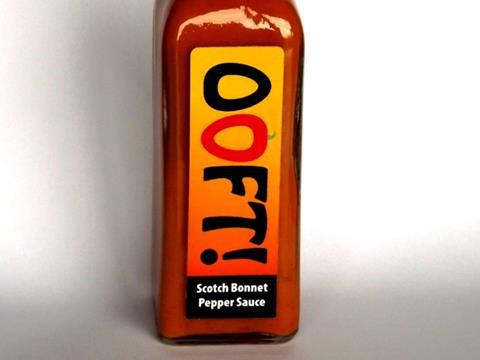 Ooft! Hot Pepper Sauce
Manufacturer: Island Girl
After vatting the initial batch for over a year "like fine wine ", Island Girl launched its first commercially available bottled sauce, Ooft!, in 2013. Based on a family recipe, 40% consists of the fiery Scotch Bonnet pepper. Sold online (rsp:£4.50/100ml), it scooped the SFD award for Soup, Preserves & Accompaniments.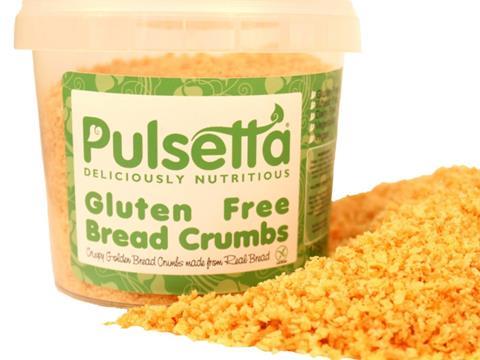 Pulsetta Gluten Free Bread Crumbs
Launched: January 2014
Manufacturer: Pulsetta
Although it didn't pick up an award on the night, these gluten-free breadcrumbs (retail rsp: £1.99 for 150g tub, foodservice £3.50-£4.50 per kg) work miracles. Light, crispy and golden when fried, they also absorb less oil compared with other crumbs and provide one of the five-a-day by using peas and lentils.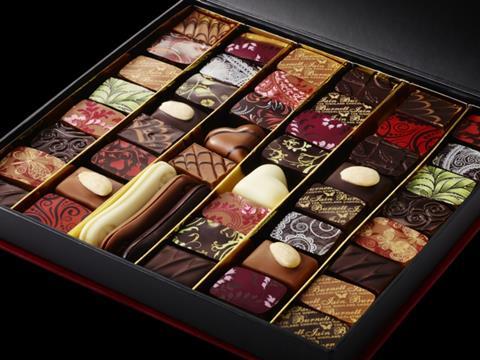 Velvet Truffles & Spiced Pralines
Launched: November 2008
Manufacturer: Iain Burnett Highland Chocolatier
Winner of Foodservice product of the year, Burnett's clients include Michelin star chefs who love the pairing of Scottish cream with single-origin cocoa from São Tomé, a volcanic island off the west coast of Africa. Burnett continues to experiment and innovate with new flavours and dustings.