Ready meals were not in good shape before the horsemeat scandal broke in January 2013. So when, a year ago, consumers found out exactly what was really in certain dishes, the revelations had a devastating impact.
While there's been something of a bounce back since the initial sharp slump in sales, a year on, the category still bears the scars. Some 7.4%, or £35.7m, has been wiped off the value of the frozen ready meals market, on volumes down 7.9%, while chilled ready meals must credit their 2.3% value increase largely to price rises - volumes have fallen 5% [Kantar Worldpanel 52 w/e 8 December].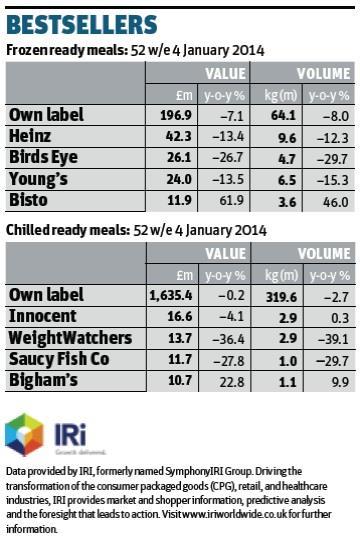 Those at the centre of the scandal have, of course, suffered most. News that samples of Findus beef lasagne contained up to 100% horse sent sales plummeting 62% in value, or £5.5m, on volumes down 63.3%, relegating it from six in last year's bestsellers list to 11 this year [IRI 52 w/e 4 Jan]. The lasagne has since been permanently removed from the UK.
More than a quarter of Birds Eye's frozen ready meal value sales have been wiped out since three of its dishes were caught up in the scandal, and Tesco's frozen ready meal sales have tumbled 14.4%, or £14.2m, since some of its own-label products were found to contain horse [Kantar].
Scary stuff. On the plus side, the scandal has served as a catalyst for long-overdue improvements to supply chains as brands and retailers have sought to restore confidence. Innovation in the sector has also picked up, say brand owners. But are these measures yielding results or is this a case of closing the stable door after the horse has bolted?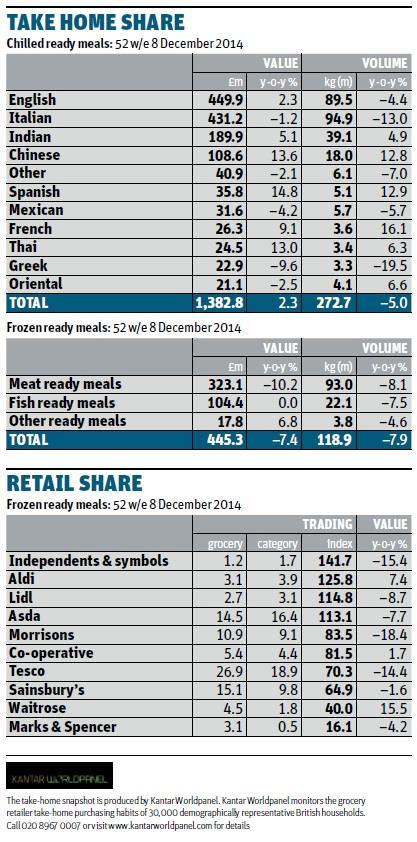 While some players have been hit hard, one positive outcome has been the impetus it's given brands and retailers to address deep-rooted negative perceptions of the sector. "Horsegate exacerbated a pre-existing problem of perceived quality and commoditisation," says Pete Johnson, Birds Eye senior brand manager. "It was a trigger for consumers to leave the category."
In a bid to reassure consumers, Birds Eye committed to sourcing only British and Irish red meat for its ready meals and Tesco began DNA testing on own-label meat and fish products and publishing the results on a dedicated website - the only major retailer to make its results public in this manner.
Brands are also trying to challenge the perception that frozen ready meals are unhealthy. Johnson says health and nutrition are increasingly important in Birds Eye's marketing, while veggie brand Amy's Kitchen says freezing is "the most natural preservation method available".
Brands may have their work cut out given historic scepticism about the quality of frozen processed food and the damage done by Horsegate. For vegetarian and premium brands, however, it's a different story. Many have benefited from the backlash against processed meat products.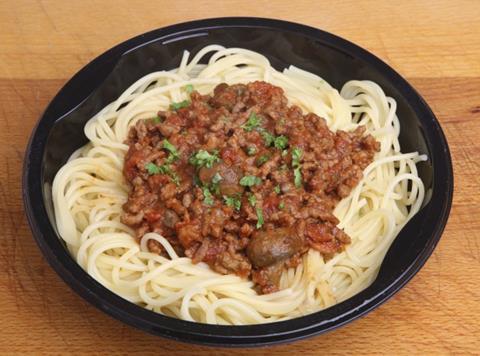 Frozen ready meals have suffered despite prices staying pretty flat, partly due to Horsegate. Consumers still buying frozen ready meals are doing so less often, and buying fewer per trip.
Although own-label prices have risen slightly, it has gained share and overtaken brands to account for 50.1% of the frozen market.
Brands have also become less important; they now account for just 5.9% of the chilled market by value, versus 6.8% last year. In frozen, brands account for 49.9% of the market. They've suffered a 10.6% value decline versus own label's fall of 4%.
Benefiting from the perception they're higher quality than frozen, chilled ready meals have enjoyed 2.3% growth. However this is down significantly on the previous year's 7.8% surge.
In 2013, Tesco relaunched its Finest range. This might have been a contributing factor to own label's increased share and higher prices. Tesco Finest has grown 18.3% in the past year and has increased prices by 8.5%. The range has defied the market, with more shoppers buying more per trip, more often.
Rachel Knight, Kantar Worldpanel
Posh prospers
Especially in the chilled arena. Quorn chilled ready meals have risen 1.1% in value on volumes up 6.2% [IRI]. Although it has promoted heavily to capitalise (hence the gap between value and volume growth), it claims sales in some retailers rocketed 30% in the heat of the crisis and says it is hoping to maintain growth with a campaign fronted by Mo Farah that kicked off last month.
Posh ready meals, meanwhile, are absolutely flying. The Tesco Finest chilled range has enjoyed value growth of 18.3% [Kantar] and Charlie Bigham's is up 22.8% on volumes up 9.9% [IRI]. This time, value is ahead of volume thanks to a 68.2% cut in deals [BrandView.com]. Horsegate has convinced some shoppers to pay more for ready meals, attests Charlie Bigham: "It's had a positive impact on businesses like ours."
Not everyone's fortunes have been tied up with Horsegate, however. The huge losses of WeightWatchers and The Saucy Fish Co, for example, are mostly down to being delisted by Tesco in 2013. Not that it did Tesco much good. Simon Smith, head of brand at The Saucy Fish Co, which is now back in Tesco, insists brands and own label work best together: "When retailers have taken out brands and put in own label, overall sales have stayed the same or slowed. Where they sit side by side with brands, they've improved."
TV dinners switch off
With own label often undercutting brands on price, innovation remains essential if brands are to justify their place on shelf. The past year has seen a raft of innovation that eschews the classic TV dinner format, spanning Rustlers microwaveable burgers and Zugo's pasta pots through to John West Steam Pots and Pukka microwaveable pies.
Last March, Birds Eye launched three frozen stir-fry dishes. "Excitement in the cooking method can distract people from the bad memory of Horsegate and get away from the stigma of 1980s tray meals," says Johnson.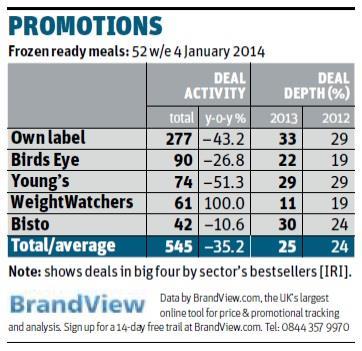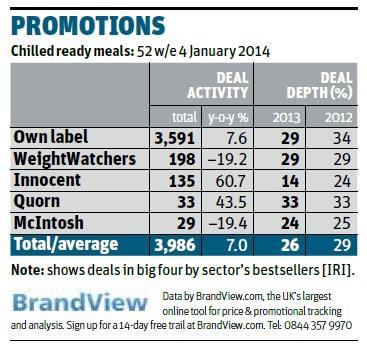 Such products could also help the ready meals sector respond to another trend that's taken its toll in recent years, says IRI strategic insight director Tim Eales. "Shoppers have an inherent guilt about ready meals," he says. "This is eased as long as they feel they've put some effort into the cooking process."
The development of more exotic ready meals is another opportunity. Tesco tips Korean and Brazilian as cuisines to watch and Latin is already popular, with the launch of tapas ranges by several mults including Tesco driving strong growth.
The rise in single households is another opportunity, believes Brand Nursery director Chris Blythe: "Ready meals make economic sense, especially for single people. With ready meals there's no waste, it saves time and energy, and you don't have to wash up."
In short, convenience remains key. If suppliers can also deliver the quality and provenance consumers increasingly expect, this time next year Horsegate could be a distant memory.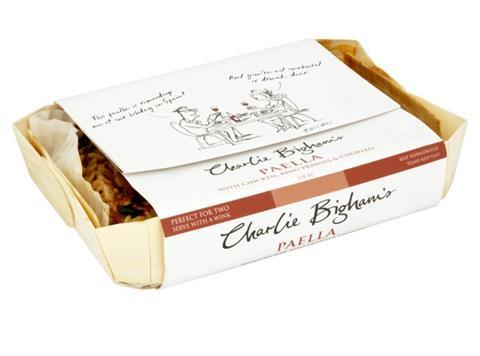 Charlie Bigham's Paella
Launched: November 2013
Manufacturer: Charlie Bigham's
Seeking to benefit from booming sales of Spanish ready meals, Bigham's recently launched that Spanish classic: paella. The dish, which contains chicken, king prawns and chorizo and is topped with slow-roasted piquillo peppers, has already become one of the brand's top sellers. Made for two and aimed firmly at the premium end of the market (rsp: £7), it joins other recent launches including Italian dishes chicken & mushroom risotto, bolognese al forno and beef cannelloni.
Chicken Balti and Chicken Tikka Masala
Launched: February 2014
Manufacturer: Birds Eye
In a bid to bounce back from heavy losses in frozen ready meals, Birds Eye is launching what it claims are higher-quality chicken curries. It's opted for Anglo-Indian classics Chicken Balti and Tikka Masala, both of which come with a portion of fluffy rice (rsp: £2). The new range features new stand-up packs aimed at achieving greater standout.
Thai Red Curry
Launched: August 2013
Manufacturer: Amy's Kitchen
With Thai on the rise and more of us going veggie, Amy's Kitchen has launched a vegan Thai Red Curry (rsp: £3.49). This jasmine rice and veg dish can be microwaved or oven-baked and its health credentials (it's gluten-free, provides one of your 5-a-day and all grains were grown without pesticides) are emphasised on pack.
John West Steam Pots
Launched: January 2014
Manufacturer: John West
John West has made its first move into this growing sector with five products combining Tuna Infusions - tuna with herbs in extra virgin olive oil - with flavoured couscous. The meals (rsp: £2.69) have Mediterranean or Oriental flavours and take five minutes to prepare (by adding boiling water to the couscous and mixing the tuna in).