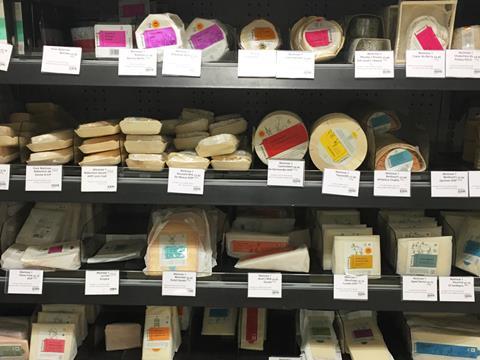 Dairy Crest's Cathedral City has emerged as the biggest loser from the revamp of Waitrose's cheese aisles, with the brand losing half of its listings with the retailer since May.

As reported by The Grocer a fortnight ago, pre-packed cheese was among the first categories to go through Waitrose's ongoing range reset, which will ultimately see it overhaul some 30 food and drink categories.

Brand View data shows Waitrose has delisted a total of 73 pre-packed cheese SKUs since the start of May, of which 21 were own-label products. At the same time it added 27 new lines, 10 of which were own label.

The biggest cuts were to its cheddar lineup, with 27 SKUs removed as Waitrose sought to "reduce duplication in what had become a crowded cheese aisle" said one supplier, who added Waitrose's cheese offering had become "over-ranged".
Cathedral City lost seven of its 14 SKUs in the cull, with Waitrose's own label range of Dairy Crest-manufactured Davidstow cheddar also losing two of its seven SKUs in the mult.

Other well-known cheese brands such as Bradburys, Belton, Collier's, Quicke's and Wyke Farms have lost SKUs or been entirely delisted, with Waitrose axing a total of 52 branded products.

"What they have done is eliminate some additional SKUs of the same type of product," added the supplier. "They argue this could actually drive more volume as it makes it easier to shop."

The revamp also saw Waitrose ramp up its Continental cheese offering, with 11 of the 27 new cheese SKUs it listed coming from Continental varieties.

Waitrose said its focus was on "getting ranges absolutely right", not simply removing SKUs. "We've done this while ensuring a fair, open and honest approach with suppliers."