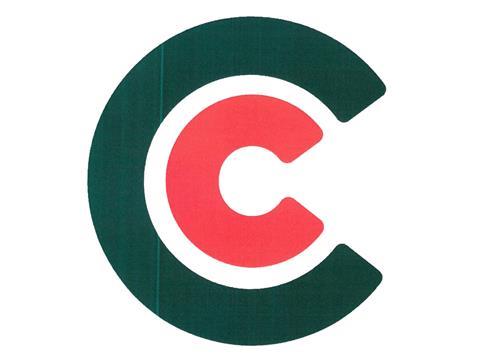 Costcutter is set to undergo an extensive rebranding including a new logo and tagline, The Grocer can reveal.

The symbol operator, owned by Bibby Line Group, has registered a trademark for the phrase 'Shop the way you live' as well as a new retro-inspired logo with the Intellectual Property Office.

The new logo design is made up of two Cs - one large green one surrounding a smaller red one.

Costcutter declined to give any further information on the new logo, other than confirming it signalled an upcoming development in the symbol's branding.

It said: "This forms part of an announcement we will be giving our retailers at our conference in October and we look forward to discussing things fully with our retailers at that time."

The Grocer understands suppliers were told at a recent conference that changes were planned but were not given any further details.

The group did confirm that although both trademarks were registered for hundreds of products including meat, fish, poultry and fresh fruit and vegetables, there are no plans to change the branding or name of the Independent own-label range.

"From a branding point of view, this new logo passes with merit; it's simple, tight and easy on the eye," Sherlock Studio retail design consultancy MD Tony Lock told The Grocer.

"It doffs its cap to the continuing retro trend, providing a decent challenger to its convenience rival, The Co-op's re-imagined logo. The latter swaggered back into town with its 1970s attitude earlier this year. Importantly, the new Costcutter logo looks like it has some shelf life built in and it's not simply a retro rebrand for the hell of it.

"More importantly for the residents of street corners around Britain who have to live with that current Godawful swirly thing that is the current Costcutter logo, they will soon be put out of their misery."

One Costcutter retailer said he also thought the new look would be an improvement on the current design.

Costcutter sales fell 8.8% to £699m for the year to 31 December, according to accounts filed on Companies House last week. While turnover returned to year-on-year growth in the second half of 2015, the retailer said it was "behind expectations" for the full year.

Pre-tax losses improved from £25m in 2014 to £13.9m and Costcutter said it expected to return to profitability in the next one or two years.