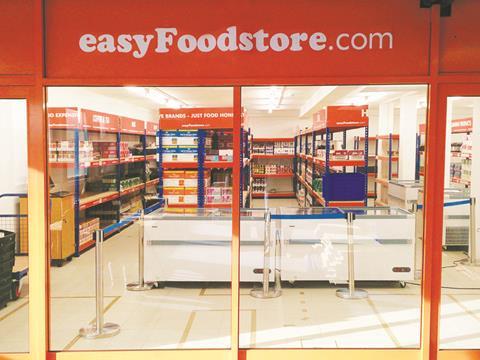 Sir Stelios Haji-Ioannou's new discount food venture, Easyfoodstore, has had to temporarily close its doors just three days after opening because it has run out of stock.
The store, in Park Royal, North London, will be shut for all of Thursday (4 February) and reopen on Friday at 9am.
In a message on Twitter late on Wednesday, Easyfoodstore said: "Easyfoodstore regret to announce we will be closed tomorrow 4th of February and expect to open with business as usual on Friday.
Easyfoodstore opened its doors on Monday, with an introductory price of 25p across its entire range.
This had proved so popular, the store was overrun with customers and already sold out its stock from Booker and Bestway, Easy Group director of communications Richard Shackleton said.
"We have had to ration the number of people coming into the store at any one time," he said. "We apologise to anyone who has made the trip and couldn't get into the store."
Easyfoodstore remained committed to running its 'everything for 25p' promotion until the end of the month, he added.
"We will have to see how much of this has been first and second day excitement and whether it will die down a little."
On its website, Easyfoodstore said: "We have had queues of customers coming to shop today […] and hence we sold out all our stock of food items.
"Unfortunately our usual suppliers are unable to meet the demand in order to restock the shop again fully until Friday.

"Thanks for your patience and hope you will come back again soon during February when the promotion is on, always whilst stocks lasts."