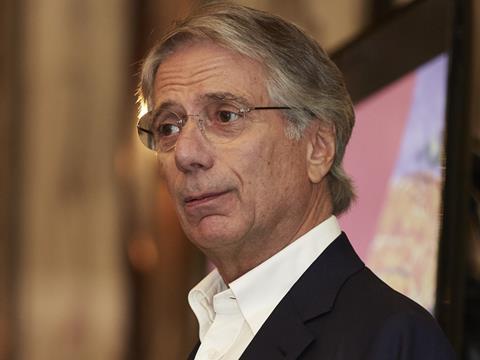 Iceland has gone straight to number one as it enters the Top 50 Independents ranking for the first time.

With annual turnover of £2.6bn, the frozen food retailer topped The Grocer's annual ranking of independent grocery retailers following a change in the methodology.

In previous years, Iceland was not eligible to enter as the rules stated the family or management must own at least 51% of the business. They have been changed to accept those with a controlling stake.
Iceland founder and CEO Malcolm Walker, who has a controlling stake in Iceland, despite accounting for 43% of the shares, said he was "very proud" to be top of the ranking.

"I identify with the word independent" said Walker, addressing The Grocer's Annual Lunch for the Top 50 on Tuesday. "I've done the lot over the years: sole trader (well, a two-man partnership), outside investor, venture capitalist and private equity. I can tell you from experience, and with absolute certainty, that private is best. I would never, ever run a public company again."

Walker said retaining Iceland's independence had allowed the business to navigate tough trading.

"Instead of cutting costs, we've beefed up our advertising, brought in an army of new buyers, trading directors, development chefs and a crack online team. We've really upped our game in terms of management."

Walker also praised South African investors Brait Investments, which has a 57% stake. "They understand us, support us, and don't interfere. And they know there's no exit, just dividends."

Euro Garages remained the fastest growing independent in the Top 50 for a second year, and overtook both TJ Morris and Wilko to move into second place, with sales up 107% to £1.7bn. TDR Capital came on board with Euro Garages as a private equity partner in October last year allowing it to merge its 142 new sites across Europe and bringing its total portfolio to 341 forecourts. "The merger enabled Euro Garages to become part of a more significant international forecourt convenience operator," said Euro Garages commercial director Ilyas Munshi.

"The forecourt sector has seen an unprecedented level of market awareness and this has been reflected in the recent flurry of equity transactions and forecourt asset purchases. This interest has been primarily driven by the convenience store development prospects alongside integrating food to go brands."