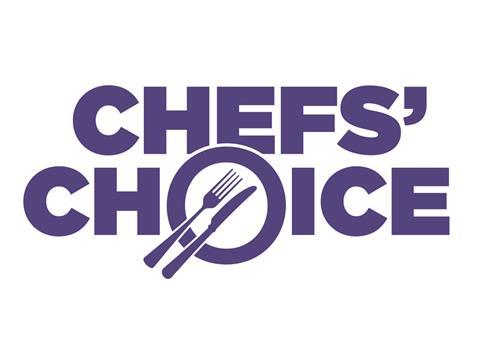 The deadline for the Chef's Choice awards has been extended another week.

You now have until Monday 27 November to get your entries in if you think you have a product that is the crème de la crème of foodservice.

In its second year, the awards celebrate the work of wholesalers, product manufacturers and own label or branded suppliers across 27 different categories.

These encompass frozen, chilled, fresh and ambient areas including bakery, dairy, meat, fish, snacks, buffet food, ready meals and vegetarian options.

An expert panel of nutritionists, food technologists and development chefs will judge the categories.

Winners, finalists and highly rated entrants will receive high-profile endorsement across The Grocer, the Morning Advertiser, Food Manufacture and Restaurant magazines.

They can also use the Chef's Choice logo on their packaging to endorse their products.

Previous winners of the Chef's Choice award have greatly benefited from the endorsement it provides.

"Winning The Chef's Choice Awards has added real value to our own-brand range and we were proud and delighted to have won seven categories, including overall product of the year," said Booker Group catering and small business MD Stuart Hyslop. "Having independent, expert recognition gives our customers confidence in the fantastic quality of our own-brand products, with many of them mentioning the fact the products are award-winning in their businesses.

Bidfood own brand controller Holly Marrero Easson added: "Winning at the Chef's Choice Awards earlier this year has been fantastic for us in reinforcing the outstanding quality of our own brand products. We take great pride in each and every one of our products and were particularly proud of those that won or were highly commended, especially as these were judged and chosen from a panel of professional chefs who recognised the quality of Bidfood products."

Applicants can enter via chefschoiceawards.co.uk. Entrants pay a fee of £475 + VAT. The ceremony will take place on Tuesday 27 February 2018 at London's Haymarket Hotel and individual tickets for the event cost £80.