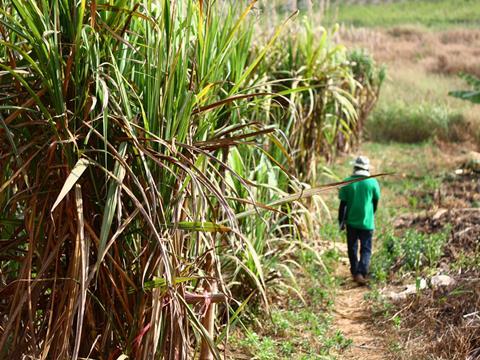 Global food prices have fallen compared with last year, driven by a sharp plunge in the cost of sugar, the UN FAO has revealed.

The FAO food price index averaged 169.5 points in January 2018, its latest report shows, which is almost 3% below the same month last year.

Some commodities are pricier compared with last year, the report suggests, with the FAO cereal index averaging 156.2 points in January, up 6.3% from January 2017.

"Despite large supplies, wheat and maize prices received some support from a weaker US dollar as well as concerns over weather," says the FAO. "International rice values continued to firm up in January, sustained mainly by renewed Asian demand."

Meat prices are also up year on year, with the FAO meat index averaging 170.6 points last month, 7.4% higher than last year. While poultry and pig prices continue to slide, prices for beef are up slightly and lamb has surged on "strong international demand" especially from Asia and the Middle East.

However, these increases have been offset by a sharp drop in sugar prices, which have plummeted as a result of "strong production outcomes in major producing countries and, hence, ample export availabilities". The FAO sugar price index plummeted 30.4% year on year to average 201 points in January.

Dairy prices have also fallen for the past four months, averaging at 179.9 points in January, 2.4% lower than in December. However, they remain 41% higher than the lows seen in April 2016 following the oversupply crisis, the FAO notes.

The FAO vegetable oil index, meanwhile, has remained "virtually unchanged" compared with last year, with moderate rises in palm oil values outweighed by "weakening prices for other oils, notably sunflower and rapeseed oils".