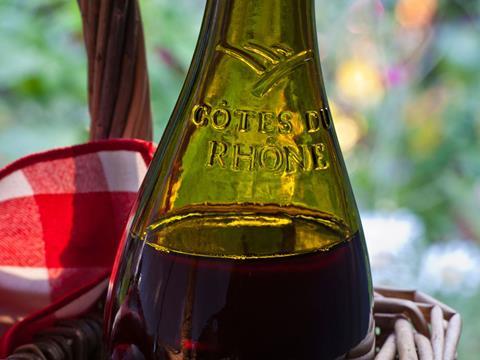 Rises in the price of French wine that had previously been blamed on Brexit could have been exaggerated by years of illegal price fixing, experts have warned.

The French competition authority ruled in May that the Professional Syndicate of Côtes du Rhône Winemakers had been illegally pushing up bulk wine prices to international buyers between 2010 and 2017, and fined it €20,000 (£17,628).

"Britain is one of the largest purchasers of Côtes du Rhône wine," says Gordon Moir, partner at legal firm Shepherd & Wedderburn. "Almost all of the biggest retailers will have been impacted."

However, given the numerous factors currently affecting wine prices, it would be difficult to calculate the scale of damages owed. "Because Brexit has been a big factor in prices that will have to be discounted from any calculations," he adds. "There are going to be an awful lot of legal cases and actions. And we're not sure how much of this behaviour has been going on outside Côtes du Rhône."

However, according to one senior source at a wine distributor, price increases from the Rhône region over the past year have actually been less dramatic compared with other parts of France. "There have been a lot of price rises coming through from France but more than the currency issue it is because of problems with harvests," the source says.

Indeed, data reveals prices have surged across the board over the past year, sending value sales up by £192.7m on flat volumes [Kantar Worldpanel 52 w/e 31 December 2017].

It comes as pub giant JD Wetherspoon announced it would be ditching a majority of EU-sourced drinks to focus on beers and wines produced in the UK and non-EU countries. This will see Wetherspoon ditch champagne in favour of British sparkling, as well as new world products.