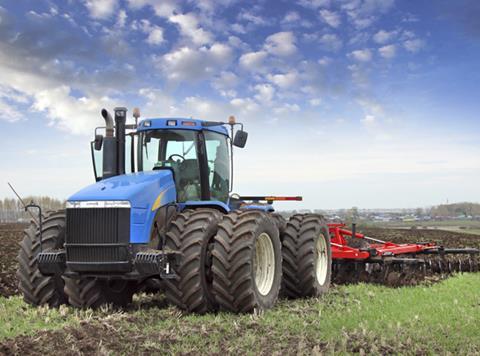 The UK needs a radically new approach to food and farming policy if it is to tackle the major food challenges of our time, such as food poverty, obesity and environmental sustainability.
That is the message from a coalition of 10 organisations – including the Food Ethics Council, the Soil Association and Compassion in World Farming – which today (14 July) launched a report calling for a new, more joint-up policy approach to food and farming in the UK.
The organisations say they want to trigger a fresh debate about food and farming policy in the run-up to the general election next year. There was "overwhelming evidence" for the need for "major changes to national food and farming policy," the group said, adding the UK needed "stronger government leadership" in planning the future use of land, food policy, farming and conservation and "for wider public engagement on issues that affect the whole of society."
"The UK must move food, farming and the countryside right up the political agenda," the group said. "It must see these issues as too important to let vested interests dominate the debate."
Its report – called Square Meal – focuses on four policy areas: public health, particularly around obesity; food poverty; sustainable farming practices; and environmental sustainability.
Its recommendations include a call on the government to develop "a clear and robust set of principles" for what constitutes a more sustainable diet, "including a 'less but better' approach to consumption of livestock products and embedding guidance on sustainable sources of fish as party of healthy eating guidance."
The group also wants the ONS to develop a new 'sustainable diet' basket of measures to sit alongside the Consumer Price Index, and to "work to make food from sustainable sources more accessible than unsustainable sources."
Tim Lang, Professor of Food Policy at City University London and Chair of the Food Research Collaboration, said not enough questions were being asked about the role of the UK's food and farming industries in public health issues. "It's often put down to consumer choice. But is it? Half of UK cereals are fed to animals. We grow ridiculously small amounts of fruit and vegetables when our shops and markets ought to have mountains of good fresh produce. Square Meal raises big questions: what would the UK food system look like if it was designed around health and eco-systems, not just economics? The answer is surely: well, it wouldn't look like it does now."
Dan Crossley, executive director of the Food Ethics Council, added it was "a scandal" that hundreds of millions of people around the world did not have food security while millions more suffered from diet-related diseases. "Ensuring transparent, traceable and fair supply chains, investing in environmental sustainability and taking a long-term view are all crucial steps to achieving sustainable food and farming systems. And acknowledging the links between poverty, inequality, the environment and poor nutrition is another crucial step in providing good food for all."
Meanwhile, Helen Browning, chief executive of the Soil Association, said "the future of our farming industry depends on meeting consumers' expectations for healthy food, a thriving, beautiful, and wildlife friendly countryside, while cutting pollution, resource use and greenhouse gases. This report sets out some of the solutions, and aims to start a debate on how we achieve them."
The full list of organisations involved in the report are The Food Research Collaboration, the RSPB, Friends of the Earth, the National Trust, the Food Ethics Council, Sustain, the Wildlife Trusts, the Soil Association, Eating Better and Compassion in World Farming.