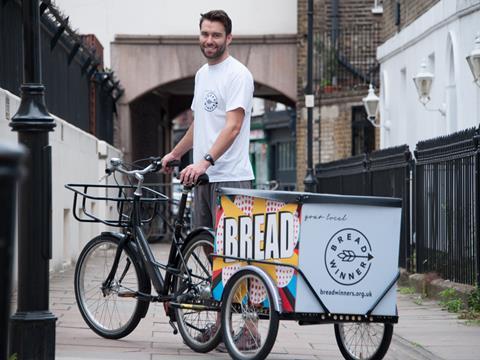 A new charity has launched to give unemployed Londoners the chance to start their own fresh bread delivery businesses.

The Breadwinners Foundation provides training, finances and equipment to help disadvantaged people run a bike delivery service for artisan bread.

Partner charities St Mungo's, Café from Crisis and Refugee Council will refer candidates for the programme. Once trained, they can buy bread at cost price from Breadwinners' two partners - Celtic Bakers and Gail's Artisan Bakery - for delivery to selected Central, North and East London postcodes. The service is due to roll out further across London over the next 12 months.

The bread will be sold to customers at the same price as they would pay at the bakery, with no delivery charge or minimum order. All profits will go towards the person running the business.

Marika Chaplais, project director of The Breadwinners Foundation, said the charity was set up to help the unemployed to "take back control of their lives and finances".

"A lack of opportunity, understanding and an unfair recruitment process forces thousands of people into low pay and long-term unemployment. Stuck at the bottom of the labour market, there is often no way out," she said.

Through the partnership with local charities, bakeries and organic mill Shipton Mill, Chaplais hoped the charity could help people "create a business they can grow, invest in and be proud of".