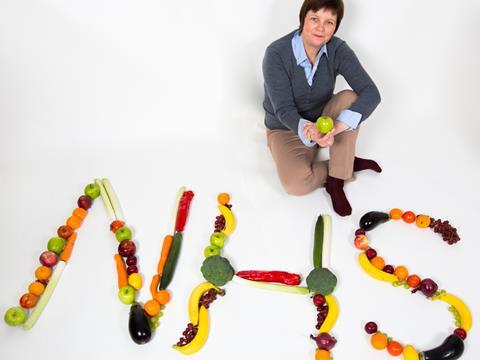 Royal Voluntary Service, the charity that supports older people, has been working with major food suppliers to help transform its 500+ hospital cafés, shops and trolley services into hubs for healthy eating.

It is responding to the mandatory standards for healthcare buildings introduced by the Scottish government, set to come into force in spring 2017, under which cafés must have 70% of food meeting healthy guidelines, while 30% is allowed to be outside them.

The charity has been working with major wholesalers and suppliers including Palmer & Harvey, Ginsters owner Samworth Brothers, Heinz, Brakes and Aulds to help with the phased introduction of new menus and healthy options.

It is rolling out the changes across the UK by March 2017, despite there being no mandatory guidelines in England and Wales.

"We have been working very closely with Ginsters and now have over 60% of its sandwich range compliant with the Scottish government's new standards," said Kate Bull, executive director of retail at the Royal Voluntary Service.

Samworth Brothers, owner of Ginsters, will continue to supply items such as pasties but has removed a large amount of salt from its sandwiches and created a new mayonnaise for use in the 500 outlets.

Bull revealed that the charity has also been working with Heinz. It will launch a new campaign with the supplier in February called Warm and Well to promote its soups.

New-look Royal Voluntary Service cafés will offer a wide range of healthy fruit and nut snacks, soups and broths, freshly prepared salads, sandwiches, stews and seasonal dishes.

The first £180,000 flagship new-look café will open at Royal Bournemouth Hospital in Dorset in early 2016, which will be used as a pilot for a rollout across the estate. This will be followed by a new concept store at Western General Hospital in Edinburgh, which will have a 100% healthy offer.

"We have pledged to lead by example in terms of the health and wellbeing of the NHS workforce, and to encourage healthy eating," said Sir Bruce Keogh, NHS England's national medical director. "So we welcome this move by Royal Voluntary Service to transform its hospital cafés, shops and trolley services into healthy eating hubs."

The charity is the biggest retailer in hospitals in England, Scotland and Wales and is run by an army of 13,000 trained, caring volunteers and staff. It recently announced a partnership with Coffee Republic to provide a premium Italian Roast in 150 of its hospital café locations.