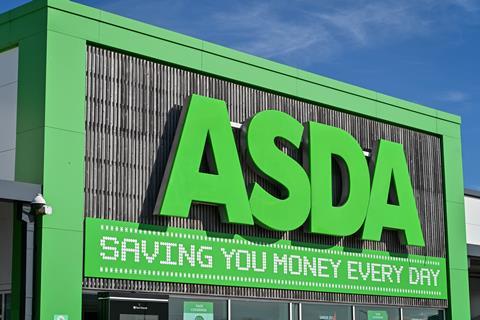 Asda is to donate £2m to small businesses to help fund around 400 apprenticeships in local communities.
Companies in London, Leeds and Leicester will receive funding from the donation.
Asda said it would work with the Leeds City Region Enterprise Partnership, London Progression Collaboration and Leicester City Council, who will each help distribute an initial £100,000 to local businesses in their areas.
The supermarket said it was also looking to partner with other similar organisations elsewhere in the country.
"We understand how vital apprenticeships are to companies big and small – providing opportunities for growth and also for young people to gain employment and vital new skills," said Asda chief people officer Hayley Tatum.
"Throughout the pandemic we have done all we can to support our local communities – not just as a supermarket, but as a large business with the ability to have a real impact in the communities we serve.
"We understand that now, more than ever, small businesses and people in our communities need support due to the scale of the economic and social impacts of Covid-19. We are delighted with how our own apprenticeship scheme is progressing and we are excited to see the positive impacts this investment will have."
Asda currently has over 1,000 of its own colleagues on an apprenticeship across every area of its business and every job level from hourly colleagues up to senior director level.