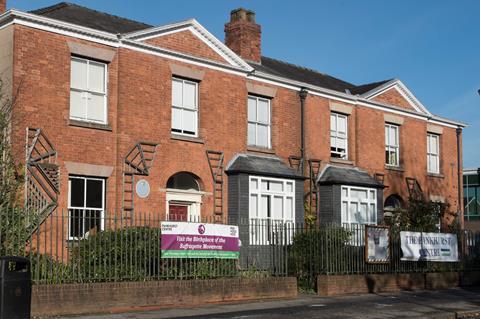 Co-op has donated £10,000 to help repair damage caused to the former home of suffragette Emmeline Pankhurst and her daughters after an intruder broke in.

In a JustGiving appeal, the Manchester-based Pankhurst Centre said it was urgently seeking funds to pay for an estimated £15,000 in repairs to its sash windows, damaged soft furnishings, collection items and children's suffragette costumes following the forced entry on 1 October.

At the time of writing, £9,896.44 had been raised on the social platform, and Co-op had gifted £10,000 separately.

Francesca Raine, fundraising and development manager for the Pankhurst Trust, said the team had been "overjoyed and blown away" by the generous gestures.

"Everyone connected to the museum was heartbroken that the Pankhurst Centre, which symbolises so much in the campaign for women's equality, should suffer such a setback," she said.

"This show of support from the Co-op means so much - not only can we complete the urgent work, but it has given all at the centre a much-needed boost ahead of our upcoming events and celebrations this week."

The Co-op, which has had voting and full membership rights for women since 1844, said it could "not sit back" when it heard the news.

Over the past week, the Grade II listed building in Nelson Street has fallen prey to two break-ins.

The Pankhurst Trust had been preparing to celebrate the anniversary of the birth of the suffragette movement, which was founded in 1903 on 10 October, with a series of events due to start on the eighth of this month.

The centre also houses Manchester Women's Aid.