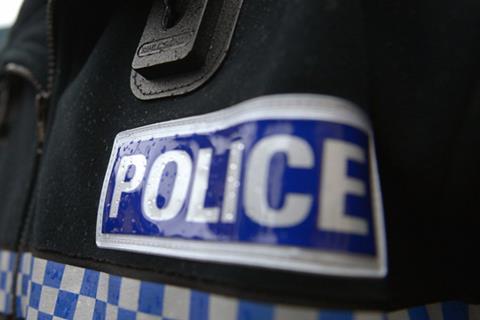 Retailers and trade bodies are celebrating after a long-fought campaign to get better protection for shopworkers resulted in the government tabling an amendment to its flagship crime bill.
Policing minister Kit Malthouse wrote to the National Retail Crime Steering Group last night, which includes members such as the BRC and the ACS, confirming the Home Office had tabled the amendment to the Police, Crime, Sentencing and Courts Bill. The change will make attacking a retail worker an aggravated offence, resulting in tougher sentencing for offenders.
It is due to be debated during the report stage in the House of Lords later this month.
The move has been welcomed by the ACS, which has repeatedly called for crimes against shopworkers to be taken more seriously, alongside the likes of the BRC, Usdaw and the Co-op.
"We strongly welcome the tabling of this amendment, which the retail sector has been calling for over a number of years," said ACS CEO James Lowman. "It's essential that the penalties for attacking a shopworker act as an effective deterrent.
"Introducing tougher sentences for those who attack people providing a service to the public, including shopworkers, marks a significant step forward, but it does not solve the problem by itself.
"We need to ensure that abuse is not seen as part of the job and that all incidents are reported, and in response, Police and Crime Commissioners must prioritise crimes committed against retailers and their colleagues. We must also put the right interventions in place to stop those with substance and alcohol dependencies from reoffending."
Co-op campaigns and public affairs director Paul Gerrard said: "This is a real demonstration by Kit Malthouse at the Home Office of showing they want retail workers to feel protected and valued. On behalf of tens of thousands of Co-op colleagues, led by Jo Whitfield who called for this, can I say to the minister – thank you."
It comes as the government had previously indicated on several occasions that it would consider an amendment to the bill while it made its way through the Lords to address the issue, as previous efforts to bring the notion into force went unsupported.
This most recently included two amendments brought forward by Baroness Neville-Rolfe (Conservative) and Lord Coaker (Labour) that would have made attacking a retail worker a more serious offence. But, it was the government's position that existing powers were sufficient, meaning the amendments were not put down for a vote and withdrawn.