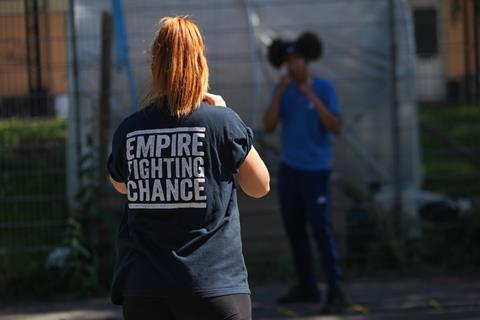 Southern Co-op has shared a donation of £100,000 across 14 organisations that help tackle the causes of crime.
The Southern Co-op's Safer Neighbourhood Fund has been distributed among various rehabilitation programmes, as well as youth projects and homeless organisations.
The retailer hopes donating to these programmes will help reduce future crime in its stores.
The chosen organisations, which are based across Portsmouth, Bournemouth, Bristol, Southampton and South London, will receive up to £7,500 each from the society's fund.
Some programmes include Avon Youth Club, Changing Tunes, Community Alcohol Partnerships, Dorset Reclaim, Empire Fighting Chance and Sixty-One.
Sixty-One, based in Greater Bristol, will use the funding to expand its MentorMe project helping ex-prisoners lead crime-free lives.
"Through this programme Sixty-One's volunteer mentors help reduce reoffending rates by 75%," said Sixty-One director Tim Snowdon. "They achieve this by regularly meeting with ex-prisoners to help them achieve their goals and deal with the challenges of life after prison.
"Last year we supported 67 ex-prisoners and want to increase this to 85. This is particularly important during the pandemic, as we have seen a more than doubling of the support provided by our volunteer mentors since the start of the lockdown."
At Empire Fighting Chance, based in Bristol, the funding will help to run an intensive, one-to-one non-contact boxing and personal development programme for young people at risk of entering the criminal justice system.
"Support from organisations like Southern Co-op is absolutely vital, especially in this current situation, to help those from disadvantaged and difficult home lives," said Empire Fighting Chance CEO Martin Bisp.
"It allows us to work with them intensively, on a one-to-one basis, preventing them entering the criminal justice system or getting excluded from school."
Southern Co-op's community investment manager Jessica Hughes said: "None of our colleagues should have to face threats of violence so we are putting a lot of effort into tackling crime from every angle – causes, prevention, reporting and justice."
"The programmes these grants will be funding range from rehabilitation schemes for ex-offenders, youth projects for those identified as at risk, probation services, the homeless and/or those escaping addiction.
"Many of these people just need a chance to make a positive change in their lives. These programmes will give them that opportunity and hopefully help reduce future crime in our stores."