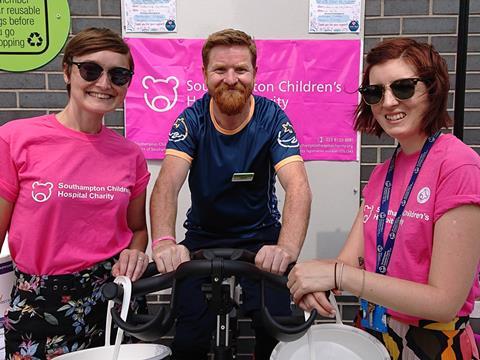 The Southern Co-operative has raised £50,000 for over 100 charities as part of its community-focused campaign Love Your Neighbourhood.

The funds were raised by employees and customers at each of its 250 stores and funeral homes during Charity Awareness Week which ran between 23 and 29 July. Employees hosted events such as sponsored static cycle rides, book sales, raffles, cake sales, quiz nights, and walking challenges for customers and local people to attend.

Staff and donors raised £30,000 during the week, with Southern Co-op adding another £20,000 for the charities of stores which raised the most.

"Each of our stores and funeral homes has their own charity which is close to colleagues' hearts. So when they hold fundraising activities, they are passionate about the cause," said Southern Co-operative community investment manager Jessica Hughes. "We have been blown away by this year's activities and it is really special to know this money raised will make a tremendous impact on our local communities. A massive thank you to all of our customers and communities who got behind the fundraisers."

The Love Your Neighbourhood programme is a community engagement scheme to address key social themes such as making neighbourhoods greener, safer, healthier and more inclusive.