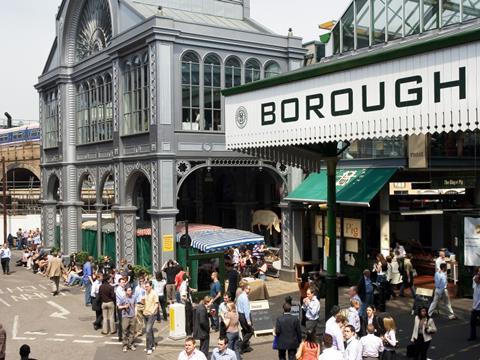 Supermarket workers were praised for their "Blitz spirit" after providing help to police protecting the public in the wake of the London terror attack at the weekend.

Staff with trolleys from a nearby Sainsbury's branch delivered food to officers in Borough High Street in London Bridge - where three terrorists had earlier run amok, killing seven people and injuring dozens more.

One person wrote on Twitter: "Sainsbury's staff are bringing sandwiches and snacks to the police."
A Sainsbury's spokesperson said, "Our colleagues supplied refreshments to the emergency services on Sunday morning. We will continue to support where we can."

The workers told the Telegraph: "We're not open until midday but we just wanted to give them some food because some of them have been working overnight.

"We have told them they can use our canteen and toilets if they need to throughout the day."

Meanwhile supermarkets provided free food and drink for emergency services on duty at the One Love Manchester concert yesterday, in aid of the victims of last month's bomb attack
Sainsbury's staff are bringing sandwiches and snacks to the police #LondonBridge pic.twitter.com/hHlNFtOlBy

— Alice Ross (@aliceross_) June 4, 2017

Tesco handed out sandwiches, soft drinks and snacks to the police guarding the event.

The Co-operative Bank is supporting the We Love Manchester Emergency Fund by making its branch network and call centre available to people wishing to make donations.

The Manchester-based bank is giving everyone, whether or not they are customers of The Co-operative Bank, the chance to donate to the campaign fund in branches nationwide.

"It's important to us, as a major employer in Manchester, that we are part of the city's response to last week's tragic events," said The Co-operative Bank chief executive Liam Coleman.

Last month supermarkets provided both emergency help and major funding for victims of the Manchester bomb, including feeding families in hospitals and donating hundreds of thousands of pounds to families affected.