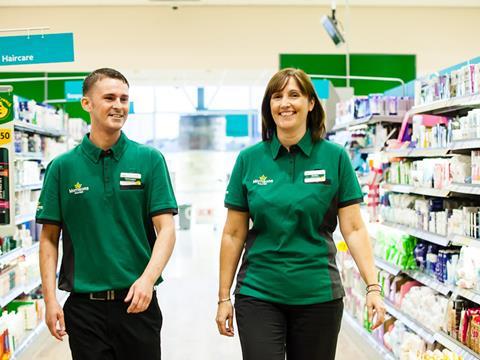 The rate of reported violence against shop staff has risen to the equivalent of 13 people injured every day of the year, the British Retail Consortium Retail Crime Survey reveals.

Knives and other stabbing implements were the most significant weapons used, followed by syringes, as injury to staff in all roles in retail doubled last year to six in every 1,000 workers.
The BRC logged 40 incidents of violence and abuse per 1,000 workers - the second highest level recorded.

BRC members reported that career criminals intentionally used violence and abuse when challenged about stealing. Requirements for retail staff to age-check and refuse sales, increasingly common, also triggeredmore instances of violence and threats.

The survey, covering the year from 1 April 2016 to 31 March 2017 across about one third of the industry, found the total overall cost of retail crime stands at more than £700m annually - up 6% on the previous year.

The cost of fraud fell nearly £17m or just under 15% to £155m, which Helen Dickinson, BRC chief executive, attributed in part to the continuing efforts and investment by retailers to protect against fraudsters and cyber-criminals.

Card-not-present fraud, refund and insider were the most serious types.

The direct cost of customer theft grew nearly 15% to £65m and accounted for nearly three quarters of the total cost of retail crime. Employee theft grew 36% and burglary 21%.

Retailers spent on average the same in 12 weeks this time as they did for the entirety of the previous year on non-cyber-crime prevention.

Nearly half of respondents saw an increase in the number of cyber-attacks in the past year. Retailers spent 400% more on average on cyber-crime prevention - which the BRC said was "a very conservative estimate".

Dickinson said: "Attacks on retail workers are intolerable, and our members are completely clear that keeping their staff safe and providing an environment in which they can work free of fear from threats and violence, is their first priority."

There was a clear case for new partnership arrangements to deliver improvements, said Dickinson, which the BRC was working to create.

The police and Action Fraud came in for a drubbing. James Martin, crime and security adviser at the BRC, referred to "some serious systematic issues" which impaired Action Fraud's functionality.

A £5m improvement programme was many months behind schedule and there was a lack of certainty about what would be delivered by when.

The BRC also noted that six police forces did not have an officer whose primary function was economic crime.

Furthermore, nine police forces did not have an officer whose primary function was cyber-crime, despite about half of respondents regarding it as a growing threat.

About half of the survey's respondents regarded police performance as "poor" and 45% "fair".