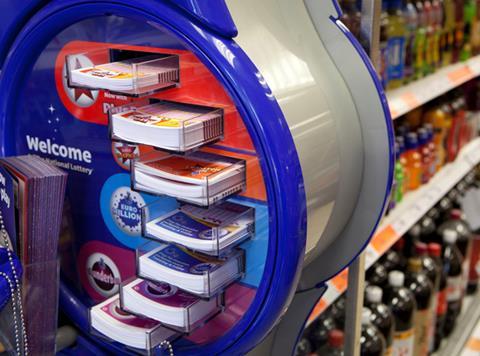 Sales of the National Lottery's flagship Lotto game returned to growth following its relaunch last year – but overall lottery sales fell in the year ending 31 March 2014.
Camelot UK Lotteries Limited reported yesterday its "second highest" ever annual total ticket sales, of £6.73bn.
However, this was slightly down on record sales of £6.97bn the previous year – a figure Camelot attributed to "phenomenal, one-off sales boosts" enjoyed by the EuroMillions game.
The lottery operator said 2013/14 sales were buoyed by a "very strong" six months in retail as a result of the 'reinvigorated' Lotto, which was relaunched in October. The flagship game now retails at £2 – double the original price point – in a bid to turnaround a long-term decline.
Camelot also grew sales of instant play games by 3.8% year on year to £2.14bn, driven by the launch of 35 new scratch cards.
The group said it remained committed to the independent retail sector, which accounts for the majority of Camelot's sales. Retail partners earned more than £300m in sales commission in the year, Camelot said.
"We're delighted to have achieved our second-highest ever sales thanks to the invaluable help of our retailers," said sales director Duncan Malyon.
"In particular, it's great to see our flagship Lotto game back in year-on-year growth after a long period of sales decline and delivering substantially more money for the good causes.
"I would like to take this opportunity to thank our retail partners for all of their support in helping to make the new game such a success."
In April, Camelot CEO Dianne Thompson CBE announced she would step down in October after 14 years.