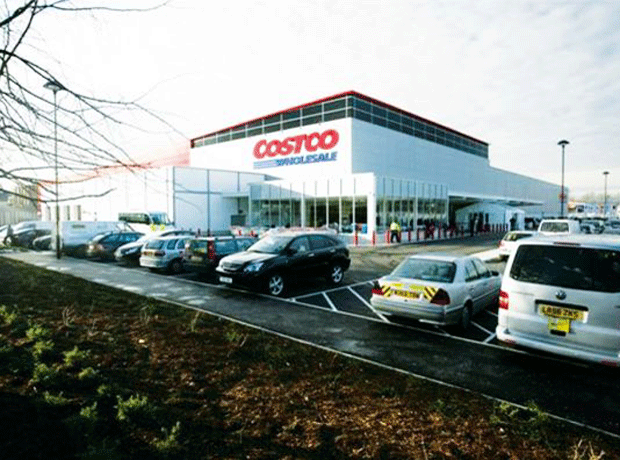 Costco is targeting West London and South West London for its next store openings.

The wholesaler has been given permission to build a 130,000 sq ft warehouse in Hounslow, and is awaiting a decision on another application submitted last month in Sunbury Cross, just five miles away.

Costco also wrote to Merton Council earlier in the year calling on the borough to relax its rules on building on industrial land. A spokeswoman said the wholesaler had been writing to the council for a number of years but added that no planning applications had been submitted.

Costco's nearest site to South West London is in Croydon, 17 miles away. The wholesaler wants to expand its 25-strong UK depot network, but planning hurdles and restrictions have traditionally slowed progress for the company in the UK.

However, Costco has opened two new depots this year - in Farnborough and Southampton, the first sites to open since the wholesaler opened a store in Leicester in 2012 and in Coventry in 2010.

Costco was not available for comment when The Grocer went to press.