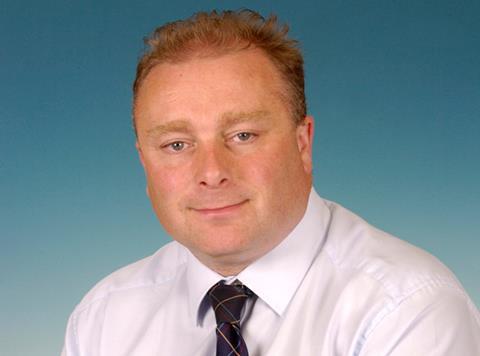 David Sands, who sold his eponymous c-store chain to The Co-operative Group in January 2012, is back in business.
The retail veteran will open a new c-store, trading under the Nisa Local fascia, in Rimbleton, Glenrothes, in March. The store is being built on the site of a former pub.
He will be joined by his father Lindsay Sands, his sister Marjorie Watts, and Keith Fernie, a senior manager and buyer with the former David Sands group. Fernie will be responsible for the day-to-day running of the business.
As well as a typical c-store offer, the shop will sell the David's Kitchen range of food-to-go products – using the same branding and logo as a similar range of products developed by the former business.
"It's great to be back in the high-profile convenience store arena and I'm absolutely delighted to have Keith Fernie on board – he is an extremely trusted colleague, vastly experienced and the ideal person to have at the helm of this exciting new business," Sands said.
"Keith will be responsible for the day-to-day running of the business with the support of Nisa with whom we have previously enjoyed a long and highly successful partnership."
Fernie added: "Our mission is to provide great customer service, tasty fresh food, quality and value for money in a modern convenience store that is at the very heart of the local community. We'll also have fantastic promotions from Nisa – all designed to help our customers make great savings on essential products."
David Sands was a 200-year-old retail chain and was 29th on The Grocer's Top 50 ranking of the UK's biggest independent grocery retailers when it was acquired by The Co-op Group for an undisclosed sum.
Speaking at the time, Sands said: "There are many similarities and synergies between David Sands and The Co-op. We share many of the same values, including our commitment to supporting local suppliers."