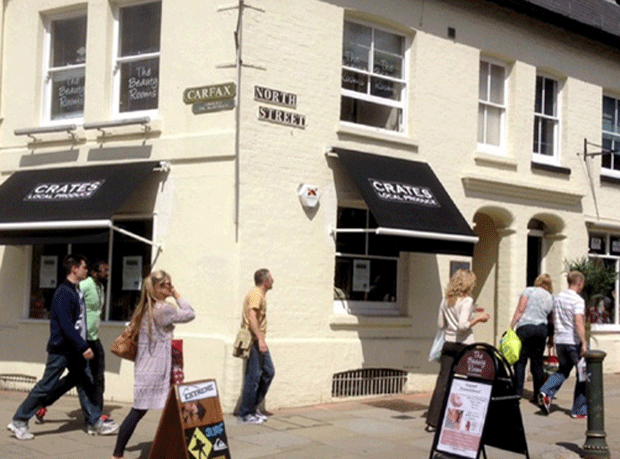 A pair of farmers' market operators are launching a new concept bricks-and-mortar store offering only locally produced food.

Opening on 23 August, Crates Local in Horsham, West Sussex will sell goods including artisan bread, chocolate, chutneys and smoked products from local suppliers.

In what is thought to be the first store of its kind, local suppliers will pay a fixed monthly fee to display their wares in a crate. They retain all the revenue minus 5%, which is used to cover costs. Rates start at £30 per week.

Business partners PJ Aldred and Marion Carter also believe they are the first market traders to open a town centre shop solely stocked with goods from local producers.

They developed the concept after witnessing a spike in the popularity of the farmers' markets they run in the town every Thursday and Saturday. "The Saturday market, which runs all day, had between 30 and 40 local producers, so we started the Thursday market too," said Aldred. "Demand from customers is so large. They want the convenience of being able to shop six days a week, while a lot of producers who haven't got the time to get out to markets can sell in the shop."

So far, 20 suppliers including Sussex Faire, Kate's Sweet Heaven, Sussex Smokery and Chalk Hills Bakery have signed up to the initiative, but the business can cater for about 60 suppliers.

Aldred said the shop's location opposite a Waitrose was an advantage. If successful, the women hope to extend the store with a cheese, wine and beer room.