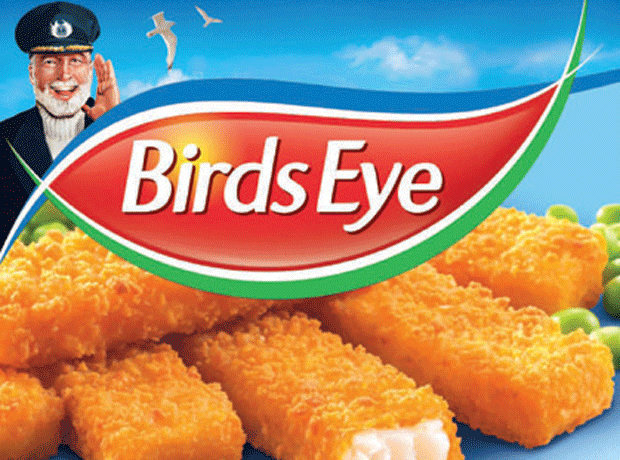 Birds Eye owner Iglo Group has blamed the rise of the discounters, growing competition from own label and the difficult economic climate for falling "short of expectations" in 2013, reporting sales down 2.8% and earnings down 12%.
The frozen food giant said net sales across its group stood at €1.53bn (£1.25bn) at the end of 2013 compared with €1.57bn in 2012, while earnings before interest, taxes, depreciation and amortisation (EBITDA) were €306.6m, down from €350.2m a year earlier.
"2013 performance has fallen short of expectations, with the highly challenging macro-economic environment, the advance of discount retailers and increased competition from own-label brands across Europe impacting our top-line and profitability," the company said in its annual report, published today.
However, although some of its products tested positive for horse DNA last year, the horsemeat scandal did not have a significant impact on its performance, it added. "The strength of our brand combined with our proactive, open and transparent approach to dealing with the issue resulted in no significant impact on the financial results of our business."
Throughout 2013, Iglo's Italian business had suffered especially severely under the tough macro-economic conditions, Iglo said, while in the UK sales fell "modestly" but "we have maintained a stable market position and driven gross margin expansion through cost saving realisation, despite the increased competitive pressures".
"In Germany, top-line performance has remained stable although the growth of the discounter channel in the market has resulted in pressure on trade spend and margin," Iglo said.
Chairman Erhard Schoewel said conditions had been tough but there was a "huge opportunity" for Iglo to redefine the frozen food market through category leadership and innovation.
The company appointed a new CEO, Elio Leoni Sceti, last year and launched a new marketing strategy in March, using the slogan 'Better Meals Together'. "We will see the results of our strategy and re-organisation into the market throughout 2014: a new central marketing message building on Better Meals Together communicated through a broader range of media channels to reach the full range of food providers, and innovative product launches that expand our category and challenge expectations around what frozen food is for," Schoewel said.
Net debt down
Iglo said its net debt at the end of 2013 stood at €1.51bn, down by €115m on 2012. It attributed the reduction to its strong cash position – with operating cashflow of 97%, up from 87% in 2012 – and said it had renegotiated its debt in late 2013.
"Despite being able to operate within our existing debt arrangements, we decided to take advantage of favourable debt markets towards the end of 2013 to re-set one of our financial covenants," Schoewel said. "This removes any constraints on the execution of our strategy for the business. At 5x EBITDA we continue to have a healthy debt to EBITDA ratio. Our business remains strongly cash generative and net debt was reduced by €115m during 2013."