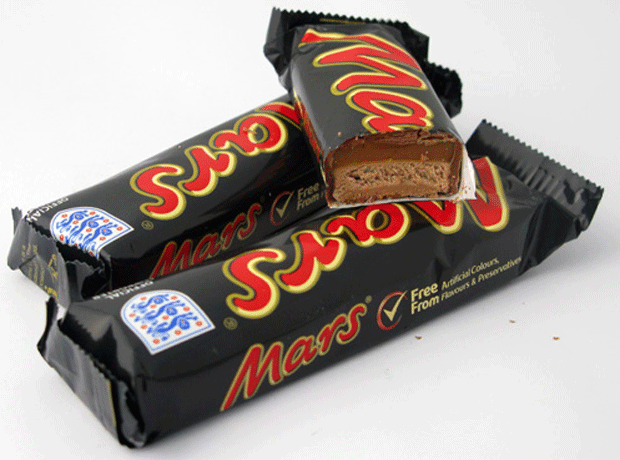 Mars Chocolate has reported a sharp increase in profits - after two years of falling profitability.
The maker of Mars, Galaxy and M&Ms reported a 9% increase in pre-tax profits to £108.6m for the year ending 31 December, in accounts filed this week at Companies House.
The improvement follows a drop in profits of 9% in both 2010 and 2011.
In the latest results, Mars Chocolate also posted a 3.8% increase in turnover to £818.5m.
During 2012, the flagship Mars bar brand returned to growth with sales climbing 3.6% [IRI 52 w/e 8 September].
Sales were boosted by the launch of the nougat-free limited-edition Mars Caramel, sponsorship of the England football team and the cool summer weather.
Commodity cost movements were also favourable to Mars Chocolate. The cost of cocoa butter plummeted almost 50% in 2011 so that by the start of 2012 the cost of the ingredients in a bar of chocolate had fallen 21% year on year to £970.8/t, according to Mintec.
The drop in raw material costs helped Mars Chocolate increase its gross margin from 22.6% in 2011 to 25.7% in 2012.
Mars Chocolate president Fiona Dawson has focused on building up the company's core brands, with new launches aiming to extend their reach.
This year, it has launched Maltesers Teasers - backed by a £4m marketing campaign - as well as Twix Mix caramel and biscuit balls. It has also brought back the limited-edition Mars Caramel in recent weeks.