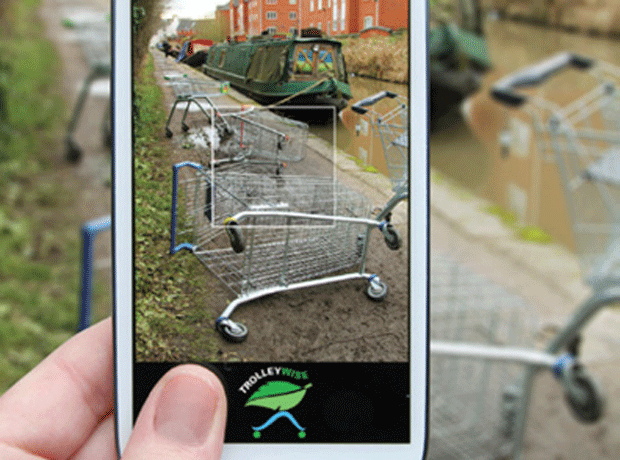 Leading retailers are backing a new drive to recover the one million supermarket trolleys that go missing each year in the UK and end up being dumped in housing estates, parks and canals.

Trolley recovery organisation Trolleywise has developed a free app that will allow members of the public to take a photo of an abandoned trolley, which will then be relayed - along with its location - to Trolleywise, which can dispatch one of its 47 nationwide collection teams to collect it.

The app goes live this week and if successful could lead to Trolleywise, which was established seven years ago by trolley manufacturer Wanzl and is funded by leading supermarkets, increasing the number of collection teams on the road.
Through the Trolleywise scheme, abandoned trolleys can be returned directly to the store they came from or if required stripped and re-plated at Wanzl's facility in Derbyshire before being returned to service.

Wanzl UK group MD Dean Rolland told The Grocer that retailers would be backing an awareness campaign to drive downloads of the new app.

Details of what individual retailers would be doing had not yet been confirmed. However, part of the campaign would involve Trolleywise touring a giant four-metre high shopping trolley round the UK to advertise the new app.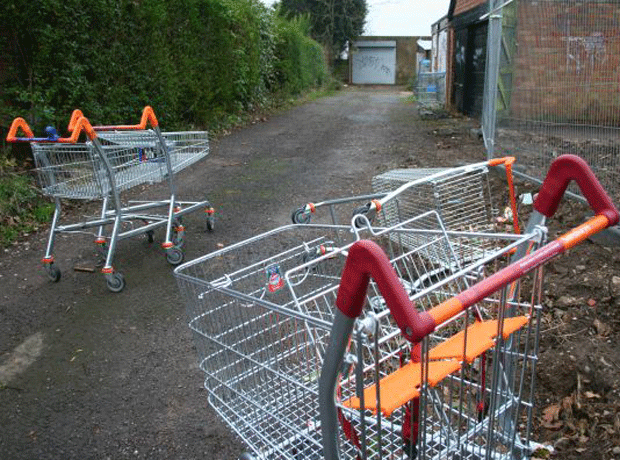 trolley facts
There are about two million trolleys in operation in the UK at any one time
About one million trolleys go missing from retailers' car parks a year
Trolleywise's 47 nationwide collection teams pick up about 400,000 trolleys a year
Key hotspots are canals and urban areas with a high concentration of supermarkets

The initiative was welcomed by leading retailers. "While the vast majority of our customers use our trolleys for the purpose they are intended and leave them with us at the end of their shopping trip, a large number do end up going walkies," said Asda operations manager - retail services, Neil Eccles.

"This app means if anyone spots an Asda trolley somewhere it shouldn't be, we can collect it. It's a fantastic innovation and helps us and other retailers clean up the communities we serve."

A Sainsbury's spokesman said: "All our stores want to be a good neighbour so we work with Trolleywise to ensure any abandoned trolleys are quickly collected.

"We hope other retailers will follow our lead in recognising their responsibilities to the communities they serve and sign up to this scheme."
A Tesco spokeswoman said: "Our colleagues work really hard to collect and secure Tesco trolleys every night, and many of our customers help us to keep our trolleys tidy too. For those few trolleys that go astray, we know how frustrating it can be for local communities. It's great that the Trolleywise app will make it easy for people to alert us to abandoned trolleys, so we can pick them up quickly and play our part in keeping communities tidy."
Rolland said there was a clear incentive for members of the public to get involved in the campaign. "Local authorities forced to recoup the cost of the clean-up could look to increase council tax to cover the bill or levy fines on retailers for taking the problem away and this could result in higher food prices," he said.