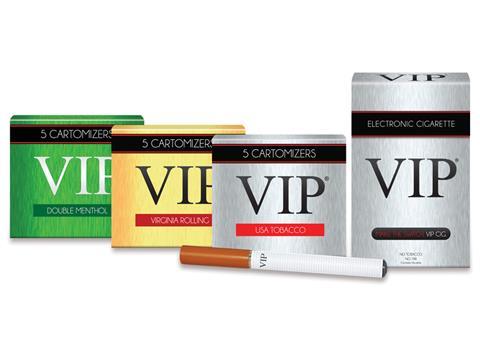 US-based Victory Electronic Cigarettes Corporation has snapped up a second UK e-cig maker since January with the $50m (£30m) acquisition of Manchester-based VIP.
The deal, announced today, follows the $70m purchase of Vapestick on 10 January. At the time, Victory told The Grocer it was planning a major acquisition spree both in the UK and around the world.
In the past four months it has also bought the Field's Texas Group and the FIN Branding Group in the US.
VIP was set up by co-founders Miguel Corral and David Lenkin in 2009.
"VIP is a high-potential franchise with an outstanding leadership team that will each be taking on broader global roles in the combined enterprise," said Victory chairman and chief executive Brent Willis.
"Their product portfolio, premium brand, and distribution approaches have global potential and we intend to heavily invest in expanding their distribution model and portfolio."
Victory said it would also pursue back office, supply and other cost synergies with Vapestick.
Miguel Corral said: "Everyone at VIP is extremely excited about joining Victory, the largest independent electronic cigarette company in the world. We knew that to effectively compete in the next phase of this industry that we would need to partner with someone who shared our vision and would help us achieve our long-term objectives."