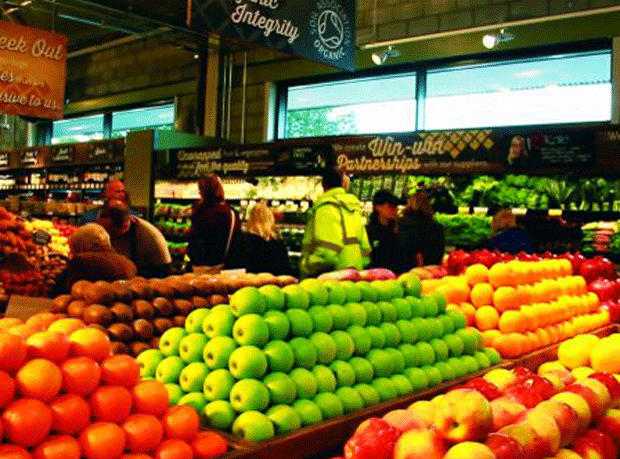 Losses from the UK arm of Whole Foods Market have tripled to more than £12m.
The supermarket chain reported a loss before tax of £12.6m for the year ending 30 September, compared with a loss of £4.4m the year before, according to accounts filed with Companies House.
However, sales increased 28% to £64.6m – boosted by the opening of a new store in Glasgow in November 2011.
Whole Foods Market said a "shift in strategy in sourcing for prepared foods" had affected profit margins.
The retailer was also hit by an impairment charge of £4.5m to write down the assets of a store.
Last May, it relocated its Soho store from Brewer Street to The Quadrant 3 retail development. Excluding the impairment charge, expenses linked to the store relocation and the Glasgow store opening totalled £2.7m.
In addition to a new store that opened in Cheltenham in November, the company said it had two other stores in development.
Two weeks ago, Whole Foods Market founder John Mackey told The Grocer that he remained committed to the UK market, but wanted to focus on opening smaller stores.
Following a talk at Oxford University about his new book, Conscious Capitalism, he said Whole Foods Market would target stores as small as 15,000 sq ft.
"We are going to open smaller stores," he said. "We are not leaving the UK. We are going to invest, but we can't open the big 40,000 sq ft stores that have been so successful in the US. The market isn't right here."