This article is part of our Confectionery Report 2015
Like Willy Wonka and his army of Oompa-Loompas, chocolatiers are churning out all manner of weird and wonderful creations and combinations to maintain growth.
Salted caramel is, arguably, the most successful of these in recent years, with the ingredient having exploded into the mainstream. From popcorn to arctic rolls, milkshakes to ice cream, Brits can't get enough of the delightful combination of smooth, sweet caramel cut with salt.
In the confectionery aisles, it ranges from Charbonnel & Walker Sea Salt Caramel Truffles, available in Waitrose (rsp £9.99), to Lindt Hello Salted Caramel bar (rsp £1.99). Even Galaxy has got in on the action; the brand says its recent salted caramel NPD is a "complete hit".
So, what's next? What weird and wonderful things will emerge from high end chocolatiers and trickle down into mainstream grocery? Earlier in the summer The Grocer visited renowned culinary school Le Cordon Bleu to find out…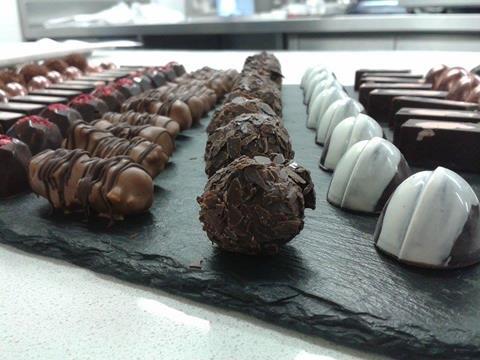 On the back of salted caramel's success, sweet and savoury combinations are proving popular. "Salted caramel will never go out of fashion but people are trying to push the boundaries a bit more," says Chef Julie Walsh, head patisserie chef at Le Cordon Bleu. "Things like balsamic, salted caramel with sea salt and even pea and black sesame are all on trend at the moment."
Chilli and chocolate may be "old hat" but Wasabi is making headway. Chococo – a UK-based artisan chocolatier – sells a box of nine Wasabi Wonder chocolates for £8.95 and in 2013 Lindt released a wasabi flavour under its Excellence Dark range.
Other Asian flavours such as yuzu – a citrus fruit originating in East Asia – and kaffir lime leaves are also popping up in high end patisserie. Floral flavours, like lavendar and rose, are also proving popular but Walsh warns the price of these ingredients could be a barrier to their entry into the mainstream market.
Meanwhile, a number of others are going for the double sugar hit of chocolate and desserts. "A lot of pastry chefs at the moment are using dessert flavours like Tiramisu and cheesecake in their truffles and chocolates. With dessert-flavoured fillings you get a two in one hit of dessert and chocolate," says Walsh. "You get cheesecake fillings and apple crumbles in a chocolate shell. We're going to see a lot more of those on the market now as some of the mid-range brands grab onto and run with it."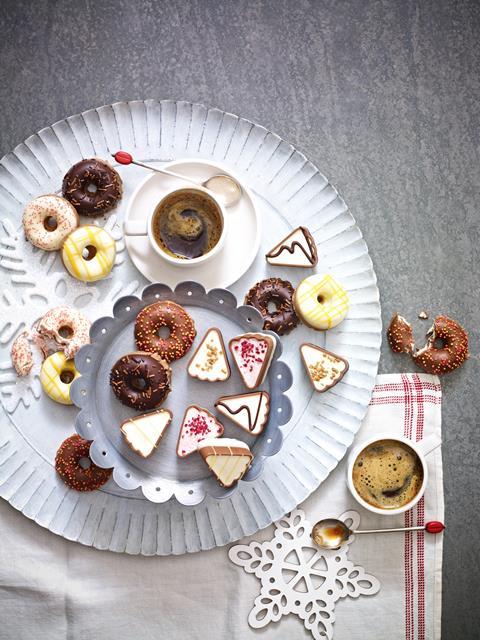 Waitrose, for one, is tapping into this with its eight Belgian Chocolate Cheesecakes (£8.00) – which come in vanilla, salted caramel, lemon curd and raspberry flavours – as well as its nine Belgian Chocolate Doughnuts (£8.00).
These chocolates also represent a move away from the standard cube and domed truffles. "In high end patisserie lots of people are becoming interested in new shapes and this leads to more demand for the manufacturers of moulds, which in turn opens up new possibilities," says Chef Nicholas Houchet, patisserie master chef at Le Cordon Bleu.
In everyday confectionery, Cadbury's broke the mould with Marvellous Creations, moving away from the standard block shape. The inclusion of jelly beans and popping candy also created interesting textures; something which Walsh believes is becoming increasingly popular as consumers seek a multi-sensory experience.
"Consumers want the impact of the crunch, the crispness of the chocolate and the creaminess of the interior and texture is a big thing in dessert as well so it's coming down from the dessert trend with chocolate soils and chocolate crumbles to the outside of truffles. Even inside ganaches tend to have some textural elements as well," she explains.
This crunch could come in the form of crunchy wafers or freeze-dried berries, among others. "High end retailers are starting to play with freeze-dried berries and Waitrose, M&S and Sainsbury's are selling them as well. I think this will filter down so it would be a good trend to follow," Walsh adds.
Whether these trends have the staying power of salted caramel, remains to be seen but as they are pouring out of the chocolate factories and into the mults, it's obvious they have potential.