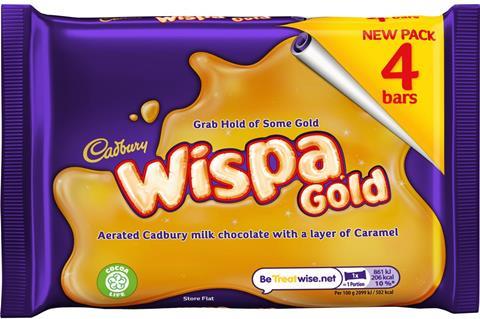 Mondelez is introducing a 200-calorie cap on all Cadbury multipacks in a move it claims will remove 10 billion calories from the UK market.
The supplier is to reduce the size of all Cadbury chocolate bar brands – including Boost, Double Decker and Wispa Gold – that are sold within multipacks, bringing them under the threshold by the end of 2021.
"We must play our part in tackling obesity and are committed to doing so without compromising on consumer choice," said Mondelez International UK MD Louise Sigant. "That is why we have been focusing on the areas we know will make the greatest impact and have been backed up by consumer research and nutritional science."
"A focus on portion control is recognised as one of the most effective ways of helping people balance their calorie intake."
List prices for the multipacks "will not be changing at this time, but of course retail pricing remains at the retailer's sole discretion", a Mondelez spokeswoman added.
It marks the latest in a series of health pledges from the confectionery giant, which has embarked on a massive crackdown on calories over past years.
Prior moves have included bringing all its products that are typically bought for children – such as Fudge, Curly Wurly and Cadbury Mini Fingers – under 100 calories, and the high-profile launch of a 30% less sugar version of its flagship Dairy Milk bar.
It introduced a 250-calorie cap on all its single-serve chocolate bars as far back as 2014.