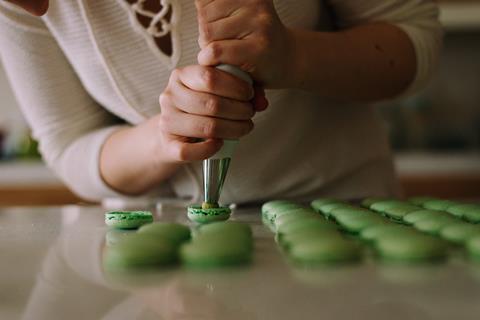 Brits love baking. Watching it, anyway. The actual act of whisking and beating, not so much. Despite the nationwide obsession with The Great British Bake Off, shopper trips to the home baking aisle have fallen. Which has resulted in a near £12m dip in sales.

It's not that we're lazy. Kantar data shows that when it comes to cooking, we are preparing more stuff from scratch. So why is the same not true of baking?
The answer is quite the opposite of laziness. As a nation, we're getting more health-conscious. And unlike scratch cooking - which can feel virtuous - baking often comes with a side portion of guilt. After all, it's hard to ignore the vast quantities of sugar and butter in a cake when you're the one pouring them into a mixing bowl.

The drive for healthier fare means many sugar brands have taken a hit, while sweetener brand Canderel is up.

Still, that doesn't mean gooey cakes and brownies are a thing of the past. Kantar data shows when bakers do make an effort, they go all out with ever more intricate, indulgent creations. And that's when the Bake Off obsession pays off.