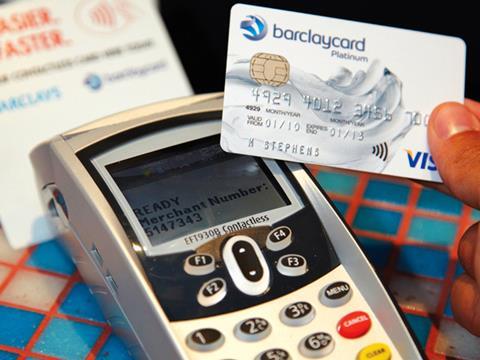 Card payments have overtaken cash as the preferred method of payment in stores for the first time, new research reveals.

Data released today by the BRC shows UK shoppers spent more on cards in 2016 than with cash, driven by the increasing use of debit cards for smaller transactions.

The amount spent in cash in 2016 fell by 4.9% compared with the previous year, while debit card payments increased by 4.5%, the latest Payments Survey reveals. While the total spent on debit cards increased significantly compared with the previous year, average transaction values were down, the report shows.

The report is based on data provided by retailers accounting for roughly half of the total UK retail sales in 2016, which reached £351bn in the year.

The BRC says the shift in shoppers' habits has been driven in part by heavy investment by retailers into new payment technology. It also highlights savings made by UK retailers thanks to EU legislation capping retailers' fees for credit and debit card transactions, under the new Interchange Fee Regulation system, which kicked in in December 2015.

"A growing number of retailers have invested in payment technology to accept cards, contactless payments and new payment applications both online and in store," said Andrew Cregan, BRC payments and consumer credit policy advisor.

"In part, this has been facilitated by the Interchange Fee Regulation, which was introduced across the European Union following a successful campaign by the BRC and has led to a significant fall in the cost of collection that benefits retailers and their customers."

The BRC is lobbying to ensure that benefits brought to retailers by the introduction of the IFR will be extended to UK retailers post-Brexit.